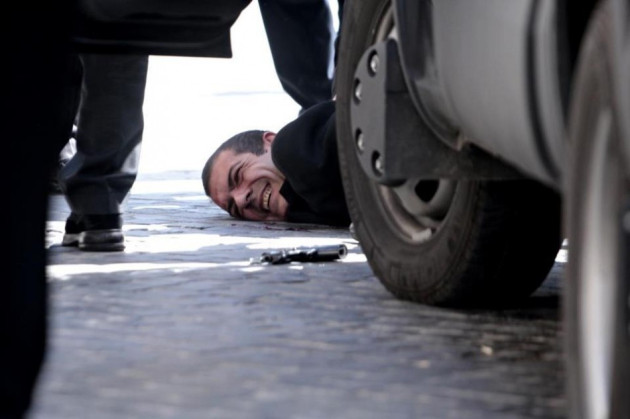 At least two Carabinieri police officers have been shot and wounded outside the Italian premier's office after a man in suit started shooting, reports Gianluca Mezzofiore, International Business Times journalist from Italy.
One of the police officers was wounded in the neck and legs. He is not in a serious condition, according to Italian news agency ANSA.
The gunman's name is Luigi Preiti, 49, from Rosarno, a town of the south Italian region of Calabria. Some sources say the man, who was wounded by police officers and later arrested, may be mentally unstable.
The brother of Preiti told Sky News that the man had lost his job and divorced from his wife. However, investigators appealed to the media not to jump to conclusions on the motives behind the shooting.
The two policemen were wounded while the government of prime minister Enrico Letta was poised to be sworn in.
The ministers were being kept inside the palace after the swearing in ceremony as a precaution, Sky Italia reported.
MORE TO FOLLOW...