JK Rowling's Harry Potter novels have spawned a huge franchise which includes films, themed attractions and a successful spin-off starring Eddie Redmayne, but it seems that the acclaimed author has decided to step away from the wizardry universe.
In a new interview with CNN about her children's charity Lumos, the 51-year-old author revealed that she wrote the manuscript for a political fairy tale on a dress she wore to a fancy dress party.
"On my 50th -- the theme of my 50th birthday, which I held at Halloween, even though that's not really my birthday, was come as your own private nightmare. And I went as a lost manuscript. And I wrote over a dress most of that book," she explained.
"So that book, I don't know whether it will ever be published, but it's actually hanging in a wardrobe currently."
Rowling has a habit of dropping literature bombshells. In 2007, she revealed that Dumbledore was gay when a fan asked about the magical headmaster's sexuality during a book tour.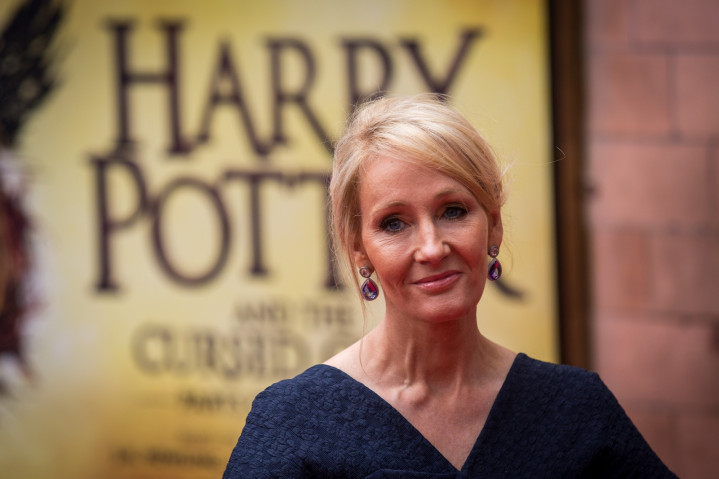 Back in June, she confirmed that there were two Harrys: the orphaned wizard's great-grandfather's name was Henry, but was called Harry by his close friends. "Henry caused a minor stir when he publicly condemned then Minister for Magic, Archer Evermonde, who had forbidden the magical community to help Muggles waging the First World War. His outspokenness on the behalf of the Muggle community was also a strong contributing factor in the family's exclusion from the 'Sacred Twenty-Eight'," she wrote in a Pottermore entry.
Elsewhere in the CNN interview, Rowling revealed that it was her publisher that decided she needed a pen name. "They said to me, we think this is a book that will appeal to boys and girls. And I said, oh, great. And they said, so could we use your initials? Because, basically they were trying to disguise my gender," she explained.
"And obviously, that lasted about three seconds, because -- which is wonderful. I'm certainly not complaining, but the book won an award and I got a big advance from America and I got a lot of publicity. So I was outed as a woman."