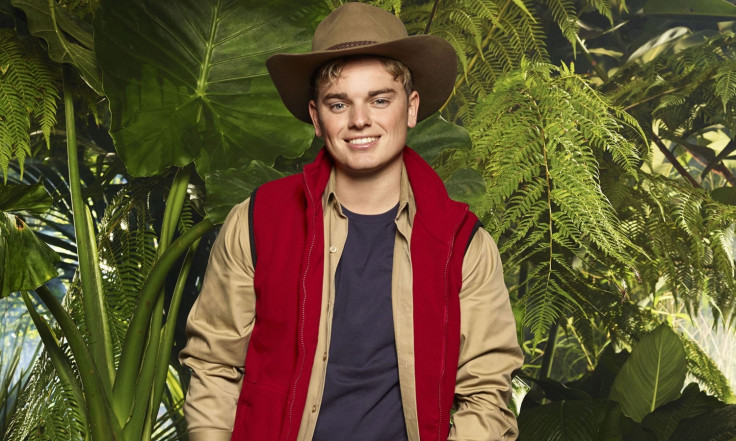 Social media sensation Jack Maynard has addressed the controversy that saw him exit I'm A Celebrity...Get Me Out Of Here within hours.
The 23-year-old YouTuber left the reality TV show on 21 November after homophobic and racist tweets he sent in 2011 and 2012 resurfaced online.
He was also accused of hounding a 14-year-old female fan for nude pictures.
Maynard – who has deleted his personal Facebook account – broke his silence on the allegations levelled against him in an emotional video.
Confirming he was back in London, he apologised for saying some "pretty disgusting things" and insisted that he was"young" and "careless" when he posted them.
"Growing up I was all over social, my entire life was on social media and through that it led to be my job. I've tweeted some bad things, some horrible things, some pretty disgusting things that I'm just ashamed of," he told his subscribers.
"I never wanted to make anything like this, I feel like I've let you guys down so much, I was young, I was stupid, I was careless, I just wasn't thinking.
"This was back when I just left school and I don't know what I was thinking. I was stupid, I said some really inconsiderate things.'
The Brighton native boasts 1.25 million subscribers on his YouTube channel, JackMaynardTube. He went on to warn his fans against posting things online that could come back to haunt them.
"All I can do is beg and encourage that you guys don't make the same mistake as well. Don't put anything online you wouldn't say to your mum."
A rep for the younger brother of pop star Conor Maynard previously said in a statement that he would be leaving the jungle to address the negative press. "Since it is only fair that everyone should be aware of any allegations made against them and should also have the right to defend themselves, it was agreed that it would be better to bring him out of the show."
Watch Jack's apology video here: