YouTube star Jack Maynard deletes Facebook account after social media posts come back to haunt him
Maynard left ITV reality show I'm a Celebrity: Get Me Out Of Here "to defend himself' against emerging stories.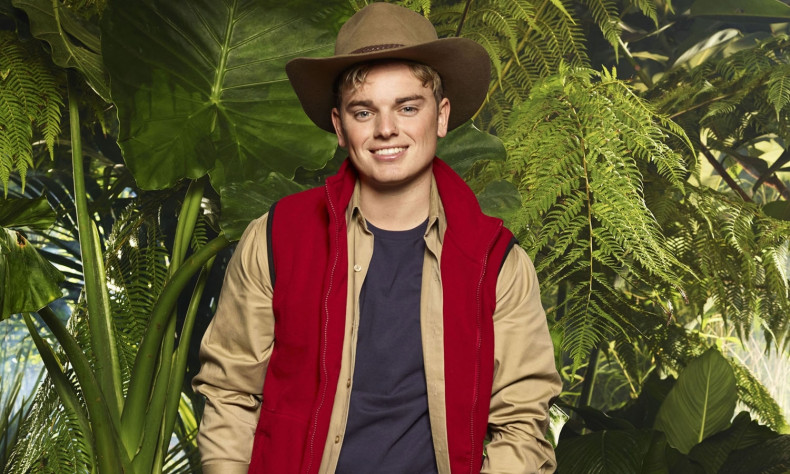 YouTube star Jack Maynard has deleted his Facebook account following an allegation that he requested nude pictures from a 14-year-old girl when he was himself 16. The incident, which took place in 2011, has resurfaced after the girl in question spoke to The Mirror.
The news is the latest in a string of stories about the brother of pop star Connor Maynard. On Tuesday (21 November), Jack exited ITV reality show I'm a Celebrity: Get Me Out Of Here after he came under fire for homophobic and racist tweets he sent in 2011 and 2012.
Maynard's public Facebook profile remains, but he has deleted the personal account, which had 22,693 followers and was associated with the messages.
The girl, now a 20-year-old student, told The Mirror under anonymity: "I think it was just a rookie error for him, he was very immature then. Very rude, but I don't know what he's like nowadays. I don't think he was aware I was younger than him at all. He was just a bit of a d***head back then.
"I just thought it was annoying and rude for him to keep pestering me about it, I'm glad I never sent anything.
"I looked up to Jack as a role model and I found his persistence annoying. But I saw it as relatively harmless flirting given the small age gap."
In a screenshot of the alleged messages, Maynard says: "Your boobs are so nice! would look good in a bra shot! ever taken one?" When the girl doesn't send him the picture, he calls her an "ugly freak".
Upon leaving I'm a Celeb, an ITV spokeswoman said: "Due to circumstances outside the camp Jack has had to withdraw from the show."
Maynard's spokeswoman said: "Since it is only fair that everyone should be aware of any allegations made against them and should have the right to defend themselves, it was agreed it would be better to bring him out of the show."
A string of tweets were found in which Maynard used the n-word to refer to his friends and called people 'faggots' and 'retarded'. He was also found to have mocked gay people and people with facial disfigurements.
The YouTube sensation, who has more than 1.2 million subscribers, was able to respond to the resurfacing of the tweets. His spokeswoman said: "Jack is ashamed of these tweets, many were deleted a long time ago. He would never use that language now."
His departure was mentioned only briefly on the ITV show. No footage of him leaving camp and saying goodbye to his fellow campers aired, and there has been no references made to him in later footage.
A source told The Sun that the new allegation was "the straw that broke the camel's back" for the show's producers, describing "tense crisis talks" prior to the decision to remove Maynard from the show.
"There was also a feeling that the allegations were so serious he should be able to defend himself, which he obviously couldn't from the jungle," the source said. "Everyone was obviously disappointed with the turn of events, but it just wasn't right to keep Jack in the show."