Stuart Pearce has entered into a war of words with Arsene Wenger over Jack Wilshere, with the Team GB manager insisting that the Arsenal starlet can be included in the Olympics squad.
Wilshere is still recovering from an injury sustained last summer in the Gunners' pre-season preparations, and though it was thought he might come back to action before the season ended, Wenger confirmed he isn't ready.
The 2012 Euros looks a faraway dream for the Arsenal youngster, but Pearce insists that despite Wenger's objections, he could be ready to feature for Team GB in the 2012 London Olympics.
"We're in constant contact with Arsenal and we'll see how this one rides," He told the Daily Mirror.
"But, will any manager get a veto over who I select? Of course not. We would obviously let them know if their players are in contention and the dates they would need to be made available.
"But we're talking about Great Britain here. The Olympic Games. If you strip it down solely to the players, this is an opportunity of a lifetime.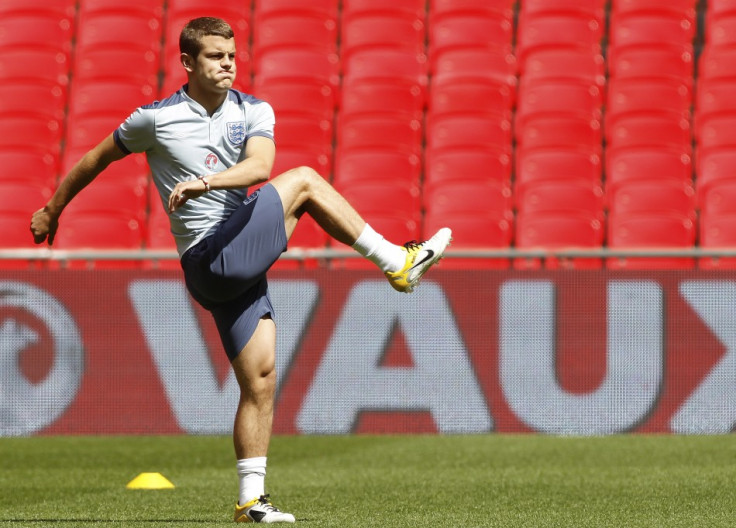 "Lionel Messi took his club to court because he wanted to play at the Olympics. That's the best player in the world.
"I wouldn't want to get into a legal battle, but we're not talking about taking players away for a whole season.
"We're not even asking them to miss a competitive match."
While Barcelona won the right to decide if Messi would participate in the Beijing Olympics, the superstar insisted the decision boiled down to himself, and as a result he participated in the games.
FIFA have repeated their stance this year though that clubs do not get the choice over whether their players go to the Olympics or not.
And Wenger is now keeping quiet over an impending decision for Wilshere to participate in the tournament, with Pearce saying of the Arsenal manager's objections: "That's his opinion. I can't change his opinion, and it's not of great concern to me."
Arsenal aren't the only team worried about inclusions in the Olympics; Manchester United manager Sir Alex Ferguson has also made his feelings clear on the matter.
United have had 10 players nominated to participate in the tournament, and Ferguson reacted to the news particularly negatively.
"Only 10 nominated! It's a joke," The Sun reported the Scot saying. "It's ridiculous, there are so many complications.
"You've got the European Championships and our pre-season tour. Paul Scholes hasn't been nominated but Ryan Giggs, Wayne Rooney, Ashley Young, Danny Welbeck, Chris Smalling, Phil Jones and Tom Cleverley - Jesus Christ.
"It is bloody serious. It's the start of the season. I haven't got a say in it but if the players don't want to go there is nothing they can do about it.
"Then one of the England youth teams, the U-19s, are in a competition and the FA have nominated five.
"We were intending to take them with us on our pre-season tour so it's utter chaos, absolute chaos.
"Jonny Evans is included too. We have 10 nominated by Britain plus two with other countries and the five with England Under 19's. It's ridiculous."