Arsenal midfielder Jack Wilshere is good enough to play for any top club in Europe, former England assistant coach Gary Neville has said.
Wilshere, 26, is in the final six months of his £90,000-a-week Gunners contract and has been linked with moves to West Ham, Sampdoria and Real Betis.
The midfielder's career has been hampered by injuries and he was left out of the England squad for the friendlies against Germany and Brazil in November.
However, he has forced himself back into Arsenal manager Arsene Wenger's plans since returning to fitness and has started the club's last seven league matches, including the 2-1 defeat against Bournemouth on 14 January.
Neville, who worked with Wilshere during his stint as England assistant coach, described the 26-year-old as the "best English midfielder by a street" when he is fit.
"I worked with all of the English midfield players for four years and he could play in any single team in this country and live in that team or any single team in Europe, he is that good," the former Manchester United captain told Sky Sports.
"The problem with Jack Wilshere is his fitness and his injuries and his reliability. If you had him playing every week he is a wonderful, wonderful player. He has a great attitude, he trains well and he has got fantastic ability.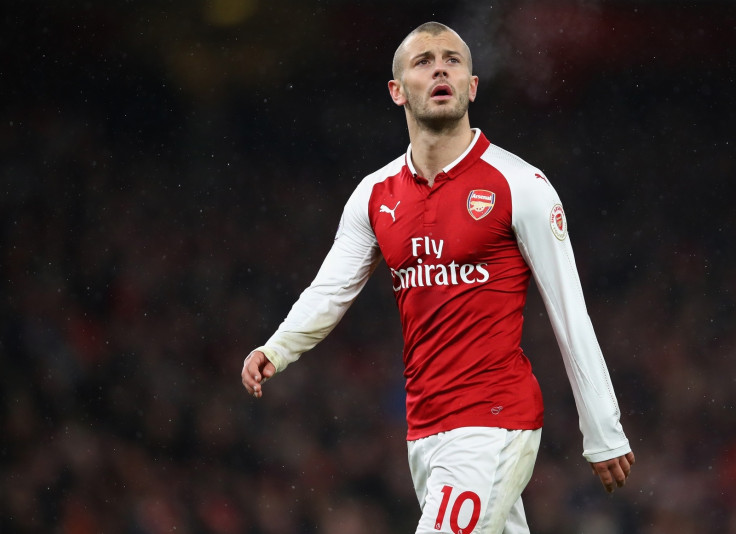 "You can't rely upon Jack that is the big problem with him," Neville added. He played a sixth game on the bounce against West Brom and I thought it could be a game too far for him and he might break down.
"Every time he goes into a challenge or over-runs the ball a little bit, I think 'broken leg'. I know that sounds really bad.
"That is the only problem with him. His performance levels are high, but the reliability is not good enough. You need him to play three, four or five seasons on the bounce."