Jack Wilshere has hit back at Troy Deeney's comments about Arsenal players lacking 'cojones' to battle it out during difficult games. The Watford striker was speaking in the aftermath of the Gunners' 2-1 loss to the Hornets last weekend (14 October).
Arsenal were 1-0 up at the break, but a controversial penalty decision saw Watford level the game and some lax defending from Arsene Wenger's team saw them concede a late goal and drop all three points at Vicarage Road.
Deeney questioned the character of Arsenal players immediately after the game and Wilshere has now hit back at his compatriot suggesting that it is a little bit harsh to question the attitude of the Arsenal players.
The Gunners midfielder is hoping that the team can respond with a strong performance when they take on Red Star Belgrade on Thursday and get back to winning ways in the Premier League when they travel to Goodison Park on Sunday (22 October).
Wilshere agreed that the players need to look at themselves after a disappointing performance against Watford, but deemed the Hornets striker's comments harsh. The 25-year-old said there will be a few who will be disappointed at Deeney's comments, but admitted that it is part of the modern game, where they are judged on each performance.
"As a player if your attitude is questioned, it's horrible," Wilshere said ahead of the game in Serbia, as quoted on Arsenal's official site. "I look around this team and you can't question our character.
"People try to put us down, they always have. I don't think the comments were justified. When we look back at the game we look back at ourselves and what we did wrong. I don't think we can look back and question our character.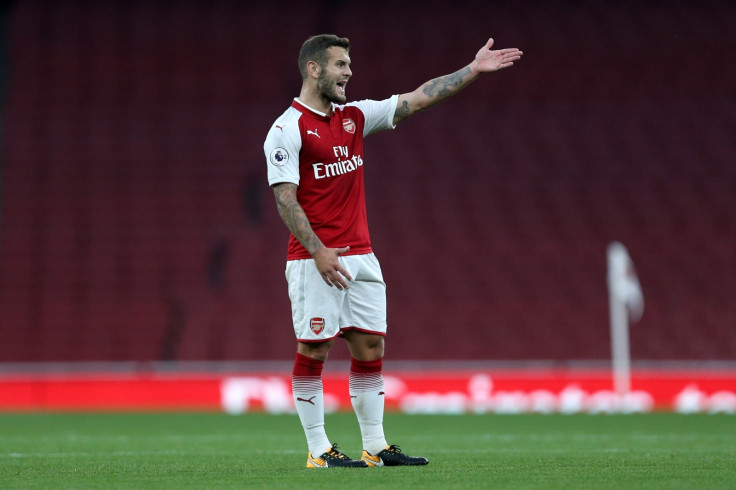 "We did certain things wrong but we certainly didn't want to let the lead slip. We will move on. We have a game tomorrow and another big game at the weekend and we have seen with this team that the players can bounce back quick — and we will do that," he explained.
"I'm sure individually the players are disappointed, no one wants to hear those comments, [but] the players are entitled to their opinions and to talk, that's part of the modern-day game. We have to deal with that.
"All we can do is come back with a good performance tomorrow and a good performance at the weekend," Wilshere added.