Jack Wilshere Looking to Prove Critics Wrong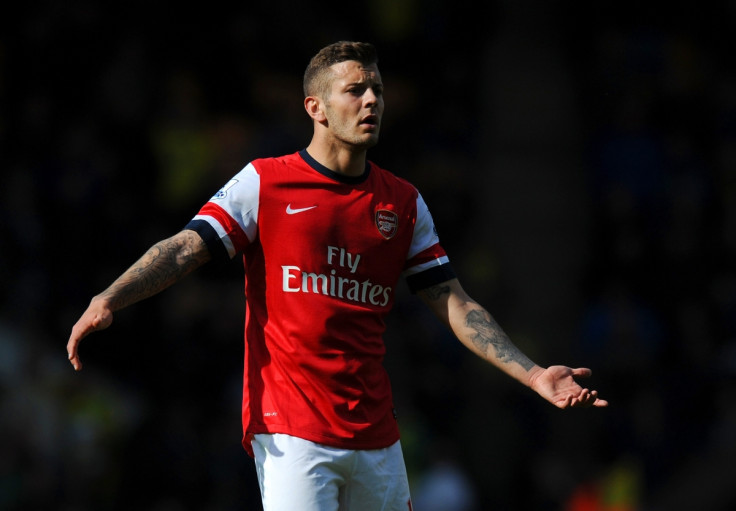 Arsenal star Jack Wilshere has hit back at critics and vowed to prove them wrong during the upcoming Premier League season.
Wilshere, who is currently with the Arsenal squad on their pre-season tour of the USA, has been in the news for the wrong reasons. The midfielder was pictured smoking during his post-World Cup holiday in Las Vegas, which brought a lot of criticism his way.
He has since apologized for the smoking incident and accepted it as an error of judgment on his part.
However, it was not the only accusation leveled at Wilshere, as he has received constant criticism with regards to his game and how it has not progressed since he burst on to the scene with Arsenal as a teenager.
Paul Scholes was one of the notable names to give a scathing opinion on the English international. Even though Wilshere cleared the air with the Manchester United legend, he has taken it upon himself to prove the critics wrong by performing at the top of his game for Arsenal during the upcoming season.
"It does motivate me to try harder in training and not just in training; it motivates me to improve because a lot of people start to talk, people who don't know me but want to have an opinion, and it is down to me to let my feet do the talking," the Englishman said, as quoted in the Guardian.
Wilshere is hoping that he can remain injury free this season, after having several setbacks over the last couple of years which has stunted his development as a footballer.
"I think over the past few seasons I've had a few injuries. I know I've got going, had to stop and get going again. This season I'm looking to have a really great pre-season and get a really good base of fitness and take that into the season," the footballer said.
"This is a big season for me. I came back early to pre-season to show people my commitment. I am fully committed to the club and to my job and I want to show everyone that," Wilshere concluded.
Arsene Wenger also feels that this is a very important season for Wilshere, and believes that he has the potential and talent to be a great footballer.
© Copyright IBTimes 2023. All rights reserved.