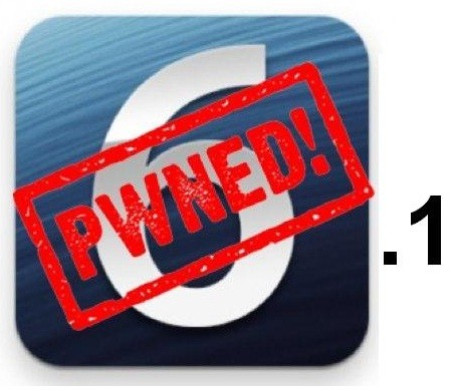 Apple recently released the second beta version of iOS 6.1 with build 10B5105c for iPhone, iPad mini and iPod Touch. Like the first beta version of iOS 6.1, the beta 2 is also limited to developers.
Apple has released the iOS 6.1 beta 2 for the second and third generation Apple TV as well, notes iPhone Hacks. Apple has not revealed much on the improvements brought by this beta version. Some of the features are given below:
a) Ability to book movie tickets using Siri
b) Better Maps error reporting
c) Slightly tweaked music controls on the lock screen
d) Enhanced Map kit for searching in Maps
The iOS 6.1 beta 2 was out about 11 days after the release of iOS 6.1 beta 1. Those who are already on iOS 6.1beta can upgrade their devices via Over-The-Air (OTA) by navigating to Settings>> General>> Software update. You can also download the latest beta from https://developer.apple.com.
Developers, who have already updated their iDevices to iOS 6.1 beta 2 and wish to jailbreak the same running the iOS beta software, may follow the tutorial below. IBTimes UK reminds its readers that it will not be held liable for any damage to the device during jailbreak, therefore, proceed at your own risk. Ensure that you have created a backup of all your important data before proceeding and that the battery of the device is charged above 80 per cent.
Note: This is a tethered jailbreak for developers only.
Compatible devices
1) iPhone 3GS
2) iPhone 4
3) iPod Touch 4G
Steps to jailbreak iOS 6.1 beta 2 tethered using RedSn0w 0.9.15b3
1) Download and install iOS 6.1 beta 2
2) Download latest version of RedSn0w 0.9.15b3 (For Windows/ Mac OS X)
3) Ensure that you have iOS 6.0 available for your device on your computer
4) Plug in your iOS device to the computer and place it into DFU mode
5) Open RedSn0w and ensure it recognises your device at the bottom of the screen as being in DFU mode
6) Click Extra then select IPSW and point to the iOS 6.0 firmware file. It should successfully identify your firmware file
7) Return to the main page of RedSn0w and click Jailbreak. The jailbreak will begin and then you will be presented with an options screen
8) Ensure that "Install Cydia" is checked and click Next to proceed with the jailbreak process
9) After the jailbreak is completed, you should be on your Lock Screen
10) Again put your device in DFU mode
11) Browse to Extras then select IPSW and select the iOS 6.0 firmware file again.
Note: You should select the firmware file again on beta jailbreaks if not you will get a failure message.
12) Click Just Boot on the Extras page in order to perform a tethered jailbreak
13) Once the device boots up successfully, you should get to see a pineapple logo on the screen of your device
14) Swipe to the second page of the Home Screen and wait until the Cydia app icon appears
Your iDevice running on iOS 6.1 beta 2 is now jailbroken with RedSn0w 0.9.15b3.
[Source: iDownloadBlog]