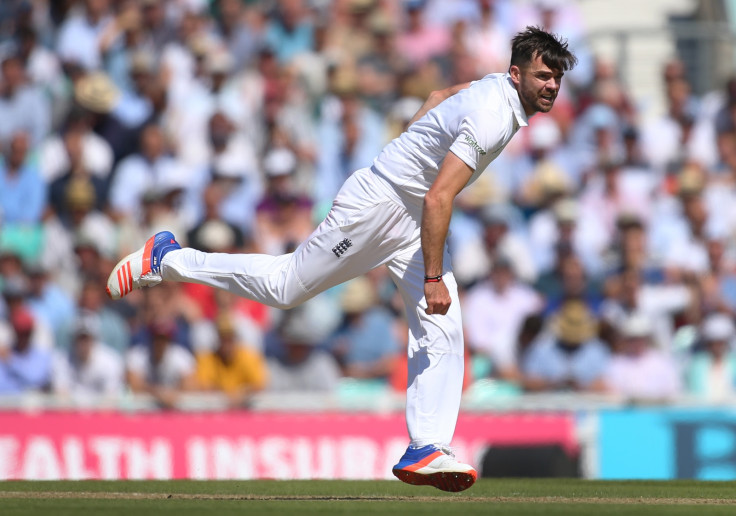 England bowler James Anderson has been ruled out of the fifth Test against India in Chennai, captain Alastair Cook has confirmed.
Anderson, 34, was sidelined for three months with a shoulder injury earlier this year, only returning for November's second Test in Visakhapatnam. England's leading wicket-taker is suffering from "a bit of everything", says his captain, and with the series already lost, Cook says they will take the opportunity to give him a rest.
"Unfortunately, Jimmy is ruled out. He's picked up some body soreness from the last game and he is not going to be risked in this game," Cook said.
He added: "Could he get through? Yes, he possibly could get through. But recently over the last six months, unfortunately, when we've played him here, he has picked up an injury from it. It doesn't seem worth the risk in this game."
Stuart Broad meanwhile has missed the last two Tests due to a tendon strain in his right foot. The 30-year-old is set to undergo a fitness test after a training session today (15 December) to determine whether he will have any role to play in the series finale.
"Obviously we will make a decision on Broady after this training session. We can't do a huge amount of net stuff, but we are going to do some fielding a d run around to get ourselves going. We'll pick the team from there."
England and India drew their opening Test of the series but the tourists went onto lose the next three. The final Test begins tomorrow.