Militants from the Islamic State, who released a video on Tuesday apparently showing the beheading of US journalist James Foley, also threatened to kill another man believed to be a second American journalist named Steven Joel Sotloff.
A man who has been identified in the video as Sotloff, with a shaved head and wearing a similar orange jumpsuit to the one Foley wore, is shown at the end of the video after Foley's apparent execution, alongside an IS member dressed in black.
"The life of this American citizen, Obama, depends on your next decision", the IS jihadist says at the end of the video, referring to the United States' campaign of targeted airstrikes against the militant group in Iraq.
The man believed to be Sotloff is alive in the video, but it is unclear what the deadline for the IS threat on the American's life may be.
What do we know about Steven Sotloff?
Sotloff is a freelance journalist who has reported on warzones and conflict in Egypt, Syria and Libya for Time magazine, the Christian Science Monitor and the National Interest and Foreign Policy magazine. He has also appeared as a guest on CNN and Fox News, and filed his last piece for Time on November 26, 2012, entitled: "Libya's New Crisis".
He went missing on August 4 2013 while working near Aleppo, Syria.
After the Foley video was released, ABC News foreign editor Jon Williams tweeted that Sotloff's family had been previously advised not to make public news of Sotloff's kidnapping, but that the journalist was believed to be held in Raqqa - an IS Syrian stronghold.
He was born in Miami Florida where he also lived and frequently tweeted about basketball team, Miami Heat.
Sotloff last tweeted from his personal account on the day before he was believed to have been kidnapped on August 3 2013. He tweeted about his beloved basketball team, asking: "How much of an impact with [sic] big man #GregOden have with #MiamiHeat next season?"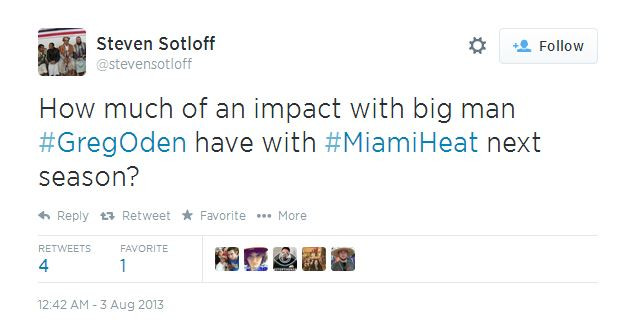 Otherwise, his social media posts were largely about the locals and scenery he encountered while working in Libya.
On his LinkedIn page, Sotloff says that he is a graduate of the University of Central Florida and refers to his job as "Travelling Man".
On August 7, 2013, a few days after Sotloff was believed to have been captured, his sister Lauren posted a message on his Facebook which read: "I'm not one to usually pray. But today is a good day to start".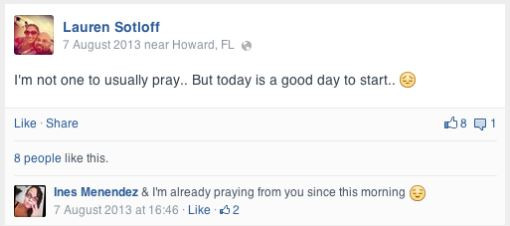 Although he was captured in Syria, Sotloff was mostly based in Libya. On his Facebook page he wrote that he was living in Benghazi. A friend of Scotloff's, Anne Marloe, wrote on Twitter that he lived in Yemen for a number of years and he "spoke good Arabic and deeply loved the Islamic world".
A White House petition has been set up to try to force President Obama to do everything in his power to free Sotloff. At the time of writing, the petition had been signed 2,021 times.