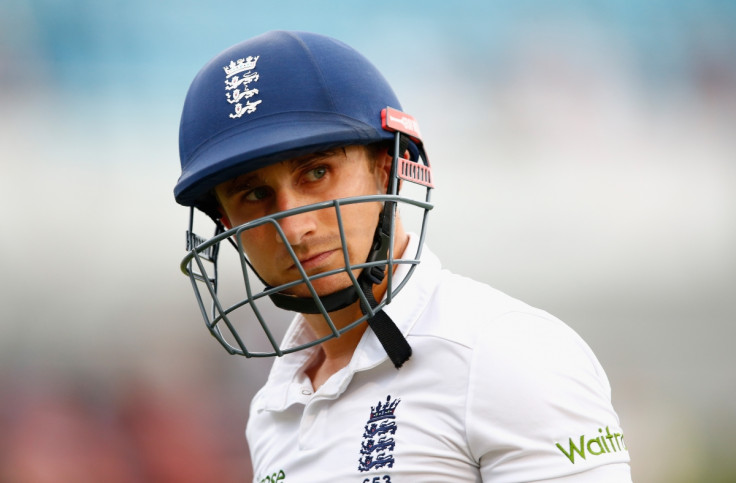 Nottinghamshire Country Cricket Club have confirmed James Taylor has been forced to retire from the sport due to a serious heart condition that will require surgery. In a statement, they revealed that specialist scans on the 26-year-old England batsman have revealed he is suffering from arrhythmogenic right ventricular arrhythmia (ARVA) having initially pulled out of last week's victory over Cambridge MCCU with what was believed to be a viral issue.
The diagnosis is said to be similar to that of Fabrice Muamba, the former Birmingham City and Bolton Wanderers footballer who retired in August 2012 after suffering a cardiac arrest on the pitch during an FA Cup quarter-final tie against Tottenham Hotspur.
"Myself and all of James' teammates and colleagues are terribly sad to hear this news, which comes as a big shock to us all," Nottinghamshire director of cricket Mick Newell said. "He is a model professional, the most hard-working I've ever known in cricket, making it all the more difficult to accept that his career has been cut short in this way. It goes without saying that he has the very best wishes of us all in terms of recovering from his operation, and that we are looking forward to seeing him back at Trent Bridge when he is fit and able."
Taking to Twitter after the announcement, Taylor said: "Safe to say this has been the toughest week of my life! My world is upside down. But I'm here to stay and I'm battling on! #lifestooshort."
Director of England Cricket Andrew Strauss added: "It is both shocking and saddening to hear that James' career has been cut short in such a sudden and unexpected manner. Throughout his career, he has constantly impressed with his determination to make the absolute most of his ability, and it is immensely cruel that such a hard working player will be unable to fulfil his great potential in the international arena. The ECB will work closely with Nottinghamshire and together we will do everything possible to help James through this difficult period, and aid him in his recovery."
Taylor, who spent the first three years of his county career with Leicestershire and was known as an excellent short-leg fielder, played 139 first-class matches in total and scored 9,306 runs at an average of 46.06. A former captain of the England Lions, he made his senior international debut in an ODI against Ireland back in August 2011.
He featured in 27 ODIs in total, hitting 887 runs and sealing his maiden century with 101 against Australia at Old Trafford last September. He was a member of the 2015 50-over World Cup squad and had finally begun to establish a position in the Test team by featuring in all four matches on the winter tour to South Africa. He skippered his country against Ireland last May in the absence of Eoin Morgan.