With the dust now settling on The Best Fifa Football Awards 2016 and with Cristiano Ronaldo celebrating another personal accolade, it's now time to have a peek at some of the more surprising shouts put forward in the voting process.
National team captains, managers and a media representative from Fifa's 211 nations cast votes, so it's little wonder there are few odd selections. Remember then-England manager Roy Hogdson selecting Javier Mascherano as the best player on the planet last year? We've scrolled through the voting documents to bring you some of the more notable personal shouts for 2016.
Ronaldo and Lionel Messi have continued their proud tradition of not voting for each other, with each man selecting three of their club teammates for their vote. Ronaldo selected Gareth Bale in top spot followed by Luka Modric and Sergio Ramos with his Barcelona counterpart going for Luis Suarez, Neymar and Andres Iniesta.
Germany manager Joachim Low is another who doesn't look too far beyond his current team, once again opting for three members of his national side in Toni Kroos, Mesut Ozil and Manuel Neuer. Zlatan Ibrahimovic, who called time on his Sweden career after Euro 2016, was named best player on the planet by Sweden boss Janne Andersson and captain Andreas Granqvist.
Chile national team boss Juan Antonio Pizzi went one step further, selecting Alexis Sanchez as his first choice and not bothering to select anyone in second and third.
Manchester United captain Wayne Rooney opted for Ronaldo for his first place pick but went for England teammate Jamie Vardy in third. The Leicester City striker was the only English player nominated by anyone in the voting process and is apparently very big in Turks and Caicos Islands, whose coach and captain both named the Foxes star as the best player on the planet.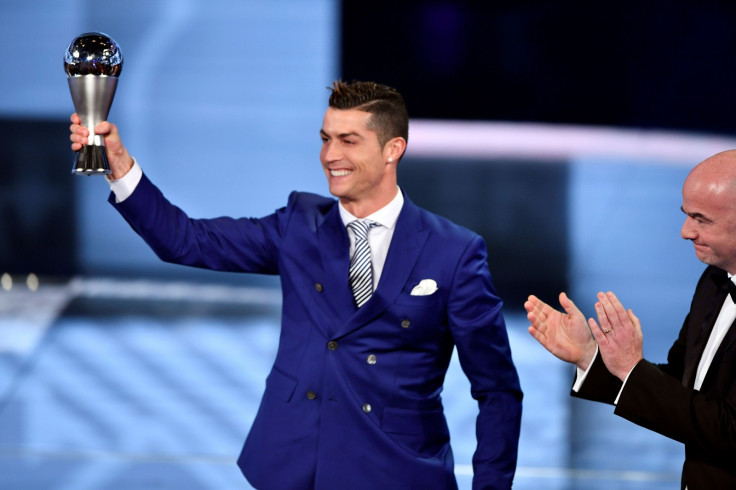 Speaking of Rooney, the 31-year-old named Liverpool boss Jurgen Klopp in third place in his vote for coach of the year. Jose Mourinho, who spent half the year out of work, didn't get a single nomination.
N'Golo Kante also won recognition for his superb 2016, with England boss Gareth Southgate picking him in third place behind Ronaldo and Antoine Griezmann. Wales boss Chris Coleman and Republic of Ireland boss Martin O'Neill both went for Bale with their first vote.
Meanwhile Paul Pogba, the most expensive player in history, received a solitary vote as best player on the planet by Lesotho's media representative while the evergreen Gianluigi Buffon received 10 nominations for the no.1 spot.