Jamie Vardy open to Leicester City exit, reveals why he was right to reject Arsenal
KEY POINTS
Vardy is open to playing abroad as he seeks more trophies.
England man also revealed how he saw 'the little downfall' Arsenal were on.
Jamie Vardy has refused to rule out an exit from Leicester City as the striker looks to add to his Premier League medal.
Vardy scored 24 league goals as he helped the Foxes to a historic Premier League winning title campaign during the 2015/16 season.
While N'Golo Kante departed for Chelsea soon after, Vardy, who was linked with a move to Arsenal, ultimately rejected the Gunners' advances to extend his contract with Leicester.
However, the following season was a disappointing one for both player and club as the 30-year-old scored just 13 league goals as the reigning champions finished in the 12th place, having languished in the relegation zone for much of the season.
Vardy has scored two league goals this season so far but has now revealed that he is open to moving away from the King Power stadium in search of more trophies, having seen another important teammate from the title winning campaign in Danny Drinkwater join Kante at Chelsea.
"I want to win as much as possible," Vardy said, as quoted on FourFourTwo. "I don't want to only have one Premier League medal in my drawer at home - it would be an empty glass cabinet."
"I'm contracted to Leicester and we will see how high we can go. In the future, who knows? Just because I turned down Arsenal, that was my choice, but if another offer came in it would be the same in that I would look at it and work out the pros and cons.
"But no, turning down Arsenal doesn't mean I wouldn't look at another offer."
As for spurning a move to the Emirates Stadium, the former Fleetwood Town striker had previously claimed that he had no regrets.
However, he now adds that he predicted the north London club's current downfall, having failed to qualify for the Champions League for the first time under Arsene Wenger.
"I'll never regret anything I've chosen to do," he added. "I'm a bit of a psychic, I could see the little downfall they are on now."
"They had qualified for the Champions League for the last 20 years until last year. That was something to think about.
"But there were all sorts of reasons. Football was the main thing, but moving the family when I'd just bought a house would have been a laugh - not."
Vardy, whose contract runs out in 2020, is also open to the prospect of playing abroad should he leave Leicester in the near future: "That would be something I'd probably like to experience. A different culture."
"I've spoken about it with my agent [John Morris] in the past. We'll have to wait and see what happens," he stated.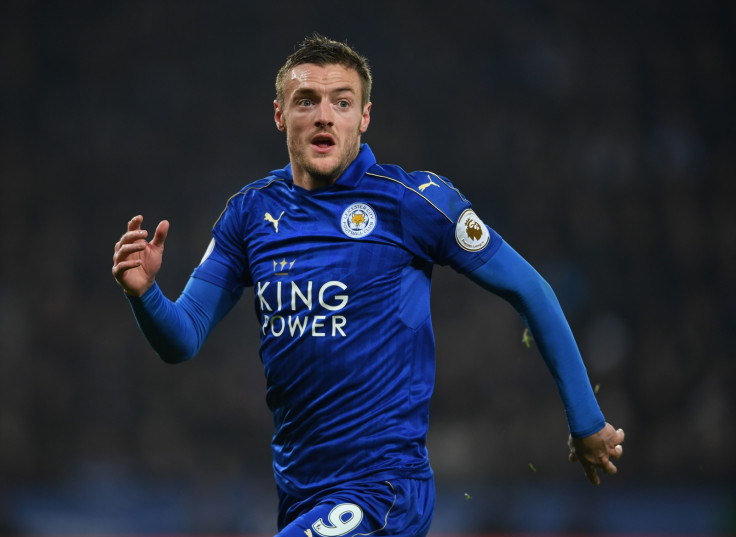 © Copyright IBTimes 2023. All rights reserved.