It takes a special kind of player to survive the rigmarole of non-league football and make it to the summit of English football. Shoestring budgets, unpleasant pitches and cold showers define the non-league circuit and with top clubs supplementing their squads with a greater number of foreign players than ever, the obstacles and pipe dreams are becoming all the more difficult and unrealistic.
In Jamie Vardy, we have the latest professional to have reached for the stars – and to have succeeded. Last weekend, the 27-year-old's full Premier League debut for Leicester produced arguably the most startling display of the season so far.
Vardy played a role in each of Leicester's five goals, including as he put the hosts ahead for the first time, to turn a humiliated Manchester United – for so long the kings of English football – to rubble.
Many sacrifices have been made along the way and many individuals have influenced the career of a player who could yet force his way into Roy Hodgson's England set-up. IBTimes UK speak to the key personalities who make Vardy's career a true rags-to-riches story.
Starting at the bottom of the ladder
Vardy's hardship had begun barely before his 17<sup>th birthday. Released by Sheffield Wednesday, the youngster was forced to start at the bottom of the ladder with Stocksbridge Park Steels' youth team. Many might have thrown in the towel, perceiving a rejection from one of the institutions of British football as the nail in the coffin in their football career.
But, showing the tenacity that now defines his style, Vardy used the rejection as motivation to reignite his career. Goals came in swathes before a rapid promotion to the Stocksbridge first team, where chairman Allen Bethel saw the first signs of his 'Jack the Lad' reputation.
"As a player he was dynamic but a bit wayward," Bethel said. "As a young boy, after he left Wednesday, he went a bit haywire with a few of his mates but from playing point of view with us, he was always first to training and last out.
"He was a terrifically fast player over five to 10 yards, he had a lot of energy although he was slight. He broke into the first team but then fell out with the manager. He immediately went into the first team on my recommendation. He was lucky.
"He played two years with [Stocksbridge manager] Gary Marrow then a lot of people started to watch him. He went to Crewe, but Dario Gradi wasn't in charge, and the manager was building an experienced side who he wanted to survive relegation, hence why he came back to us.
"We had some trouble with him, not trouble for me but trouble in the sense he was a bit of a boy, who got into trouble going into Sheffield on Saturday nights.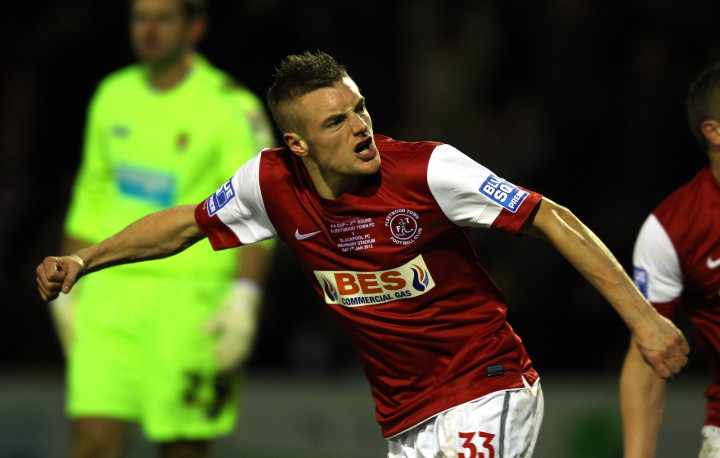 "[He was] a Jack the Lad but never rude to us. He did a few silly things on Saturday nights, a few people targeted him. Sheffield Wednesday came in for him, we offered them first choice as they were only six miles down the road and they said they weren't interested.
"Sheffield United came [to watch him] eight times. Neil Warnock said he'd sent one guy several times and said the club couldn't risk him because he has been sent off twice in eight games he'd been to watch. Rotherham offered £2,000 and we refused, that was Mark Robins."
Despite the attention from the Football League, it was the respawned FC Halifax Town who paid £16,000 for Vardy in 2010, as his career began to hit an upward trajectory.
In just 10 months, Vardy, now a fully fledged centre-forward after spells on the right and left wing, went from league reject to among the most talked about players in the lower divisions.
Off-the-field antics
Meanwhile, off-the-field he continued to let his social commitments mask his football ability. Forced to wear an electronic tag after an incident in a Sheffield pub, his training commitments had to be restricted to ensure he made his 6.30pm curfew.
Arriving at Halifax against the backdrop of off-the-field demeanours and as a non-league upstart, Vardy did nothing to enhance his reputation when arriving at the club without proper boots to train in. Nevertheless, his commitment on the field soon earned him the respect he deserved.
"The first time I've seen him he was playing in a pre-season game for Stocksbridge against Sheffield United Under-21s and I only had to watch him the one time," said Halifax boss Neil Aspin.
"I said to my chairman that I've seen this player and we should try and buy him. Throughout most of that season, we were haggling over the price. We finally signed him in pre-season. We took the plunge.
"You could tell immediately that he has great potential but when he first turned up for pre-season training, he didn't have the correct footwear. All the other players who didn't know who he was looked at him and said: 'Who is that we've signed?' But once he started playing, everyone realised we had someone who was going to be a bit special.
"I was convinced within one game. He played on the right wing; he played on the left wing all in the same game. He played different positions; there was his pace, his touch, so I didn't need to see much more. I saw enough in that spell to convince us to sign him.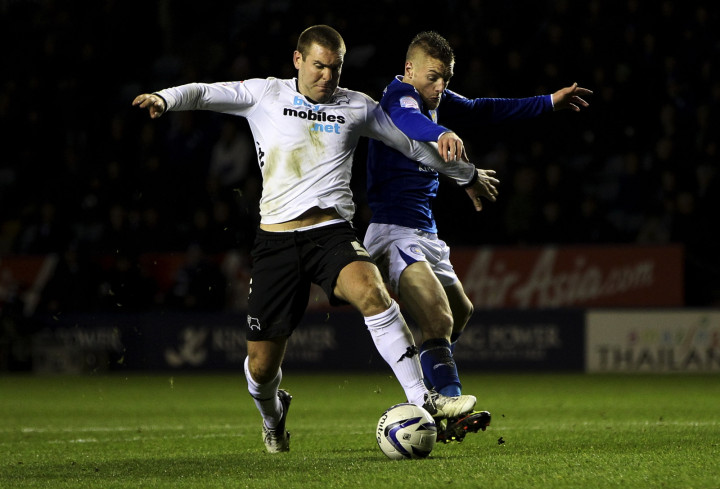 "I did my homework, as I do with all players I sign and I had heard reports of various of off-the-field incidents. He arrived with his manager, he didn't have an agent, he wasn't bothered about the money, it was just the chance that there would be better opportunities at Halifax.
"At first he was quite quiet but once he got in the dressing room and started mixing with the players, he was a bit of a livewire. If you have a lad who is willing to chase lost causes and work exceptionally hard then you settle in to the group quite easily and everyone took to him. As a manager, he never gave me any problems.
"He was playing in the league we were in and obviously he was better than the other players, and we got questions from other clubs and people were ringing me up and asking 'where do you think he can play?'
"At the time I said I thought he could play in the Championship and the reaction was 'well you're only trying to boost him up because you're trying to sell him'."
Halifax found it impossible to resist the alluring glances from afar and after just a single season at the Shay, he moved to Conference high-flyers Fleetwood Town for £150,000 after spearheading his former's side run to promotion with 27 league goals.
The expectations swelled at a Football League chasing Fleetwood, where there were fears behind the signs regarding his valuation, despite the financial commitments made by chairman Andy Pilley.
But Vardy continued to match those expectations, scoring 34 goals in his one and only season at Highbury, helping the club to promotion, as they resisted seven-figure offers for his services in the January transfer window.
The gamble, eventually, paid off.
Vardy's rapid rise continues
Fleetwood vice-chairman Phil Brown said: "Our chairman, Andy Pilley, came to me and said we should have a punt on Vardy and I am happy to fund the fee. I remember questioning his logic at the time, I have to say, though we laugh about it now but I did think it was a lot of money at the time.
"We signed him on the Friday morning and he made his debut in the evening against York City. The manager was looking to bench him because he had only signed that day but the chairman put a touch of pressure on to start.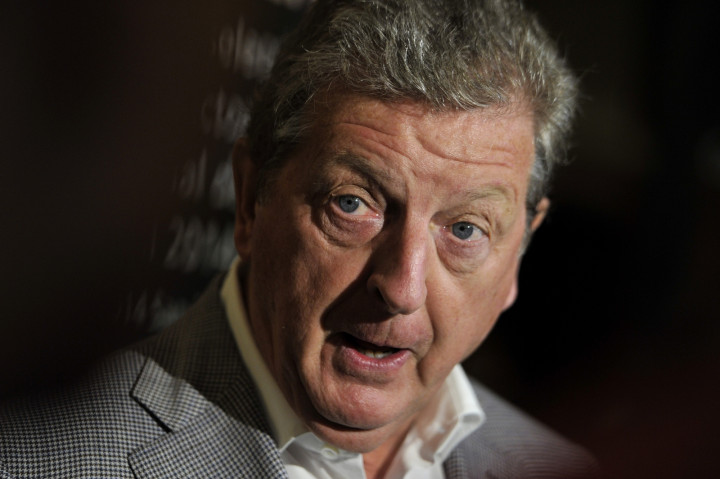 "I do recall, he might be a bit embarrassed about it, but because he was playing that night and after everything had been concluded and all the paperwork had been done, I organised for him to go to a local hotel in Blackpool to relax for a few hours and get something to eat.
"I remember his dad going: 'What, and we don't have to pay and we can have whatever we want to eat?' I said: 'Yes just help yourselves.' I remember his dad replying along the lines of 'Bloody hell son, we've done alright here'.
"He was someone to keep an eye on. He knew how to enjoy himself, shall we say. When he was off the leash, he was someone who would find himself in a little bit of bother. He knew how to let his hair down but he never caused us any real problems.
"We had had a huge amount of interest pretty much from the first few months he had starte. His first goals were at Kettering Town and Barry Fry was there and said he was on his radar.
"From then on we were conscious of the interest because of the number of scouts that were coming to our games, the numbers of which were much higher than normal.
"One game, David Moyes was personally there, Mick McCarthy was there. We were getting some quite important people in the ground and it was obvious why they were there. Southampton were also very keen on him but geographically it didn't work for him."
Though Vardy's career hit a natural plateau after jumping two divisions to play in the Championship at the King Power Stadium, 16 goals in 41 appearances in his second campaign as the Foxes won the title provided further evidence his inflated reputation as the first £1m player in non-league history was totally justified.
Manager Nigel Pearson bolstered his attack in the summer with the club record signing of Leonardo Ulloa, forcing Vardy to wait for his opportunity from the start in the Premier League, as he capped his rise from non-league football.
Vardy did to Louis van Gaal's United what he had for years been doing to non-league clubs throughout the pyramid. His raw pace, persistence and finishing ability were there for all to see as he set up goals for Ulloa and Esteban Cambiasso, won two penalties after fouls from Rafael and Tyler Blackett and then capped his performance with his first top-flight goal.
Suggestions Vardy could yet emulate Ian Wright, Les Ferdinand and Stan Collymore and go from non-league to international football have already begun but should Hodgson fail to recognise his amazing progression, it won't stop fellow Conference unknowns from dreaming the great dream.