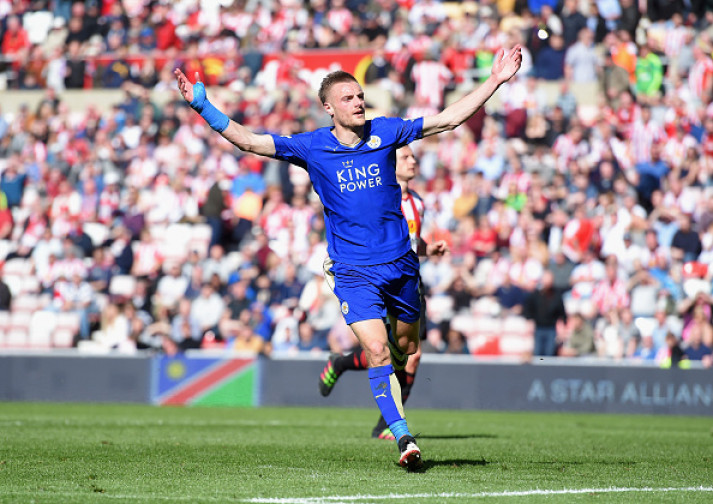 Leicester City striker Jamie Vardy has been urged remain with the Premier League champions as he considers an offer from Arsenal. Vardy is currently on international duty with England at the European Championship, but has an offer from the Gunners that could see him leave the King Power Stadium at the back of his mind.
BBC Sport understands that the 29-year-old has told the North London giants he will make an official decision over whether to move to the Emirates Stadium after Euro 2016, which could see Vardy involved until the final on 10 July. The Evening Standard, meanwhile, believe that he is 80% likely to turn down the £20m ($28.2m) approach from Arsene Wenger's side, which is accompanied by a contract offer worth £150,000-a-week.
Vardy scored 24 Premier League goals last season for title-winning Leicester, form that has seen Arsenal attempt to lure him away from the Foxes. Right-back Danny Simpson does not want the goal machine to depart however, and has advised Vardy to spurn interest from afar.
"I have spoken to Jamie. Everyone wants him to stay. We would like everyone to stay, even if it's just for one more year," Simpson told BBC Sport. "It's his decision, and he says he wants to concentrate on the European Championships. Jamie knows what I think of him as a lad and a player. No money can buy the bond that we have got at the club. It's a special group. Why not carry on and kick on as a group and a squad?"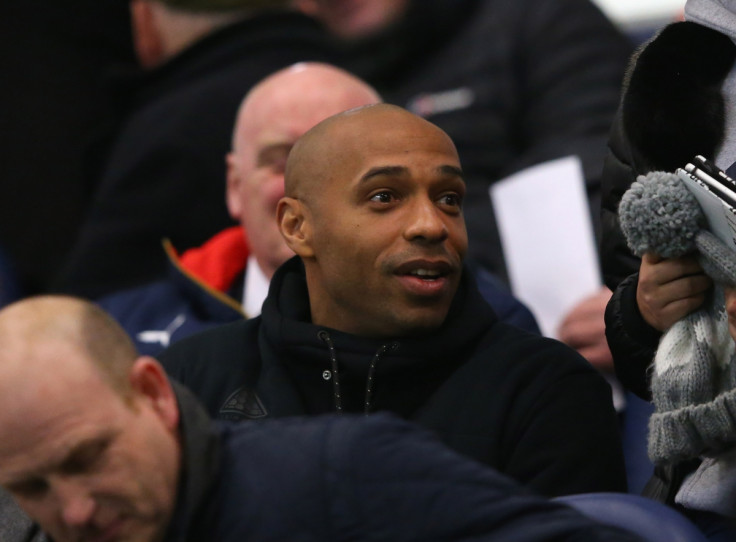 Arsenal look set to have to wait until after Euro 2016 to learn whether Vardy will move to the club, or if they have to pursue alternative options in the summer transfer window. Record scorer Thierry Henry is, however, bewildered that Vardy is yet to confirm the move, given his age and the stage of his career.
"He's 29," he told the BBC, according to The Independent. "You have Arsenal coming for you and you're telling them 'I'm going to think about it'? "All I can say is you [Vardy] have another proposition on the table or Arsenal doesn't seem attractive to you anymore.
"He had an amazing season, don't get me wrong. That will go down in the history of the game. But I have a question mark about whether he can play in the final third when another team is sitting deep.
"I think he's been brilliant, I'm just asking myself questions along the way. All I can say is, if I was playing for Leicester and I'm 29 and I have Arsenal coming, I would have gone, but I'm not Jamie Vardy."