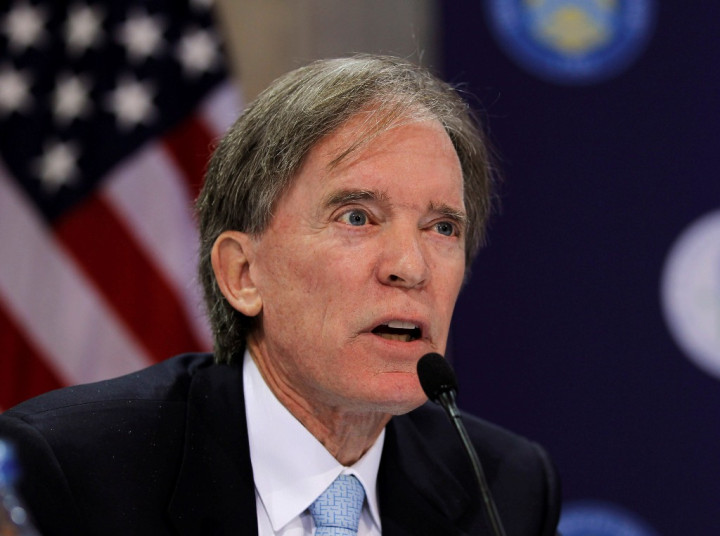 Bill Gross, the so-called "Bond King", has quit troubled Pimco to join Janus Capital Management.
Pimco is the world's largest bond fund and was co-founded by Gross in the 1960s. But it has been plagued by weak returns and capital outflows, as well as a spat between Gross and his former Pimco protégée Mohamed El-Erian, who quit the firm in early 2014 after a high profile fallout with his boss.
And Pimco is reportedly under investigation by the US Securities and Exchange Commission (SEC) over whether investors were given inaccurate information about the performance of its flagship fund.
Gross has been questioned by investigators over his management of a multi-billion exchange-traded fund. Pimco said it was working with the SEC and did not think its pricing had been inappropriate.
"Bill Gross has an exemplary track record with decades of success and he will offer an exceptional approach to navigating today's increasingly risky markets with a focus on macro, unconstrained strategies," said Richard M. Weil, chief executive of Janus Capital Group.
"His involvement provides Janus a unique opportunity to offer strategies and products that are highly complementary to those already managed by our credit-based fixed income team
"With Bill leading our global macro efforts and Gibson our credit-based fixed income team, I am confident Janus will be able to meet the needs of virtually any client."
Gross told Business Insider that he wanted to reduce his executive management responsibilities at a large firm and move to a more hands-on fund management role at a smaller one.
Pimco, a unit of German insurer Allianz SE, has been suffering from massive investor withdrawals from its $222bn (£136bn, €173bn) Total Return Fund, which is managed by Gross. Since May 2013, investors withdrew more than $65bn from the fund.
But in a sign at how much the markets respect the expertise of Gross, the share price of Janus was up almost 40% in pre-market trading.