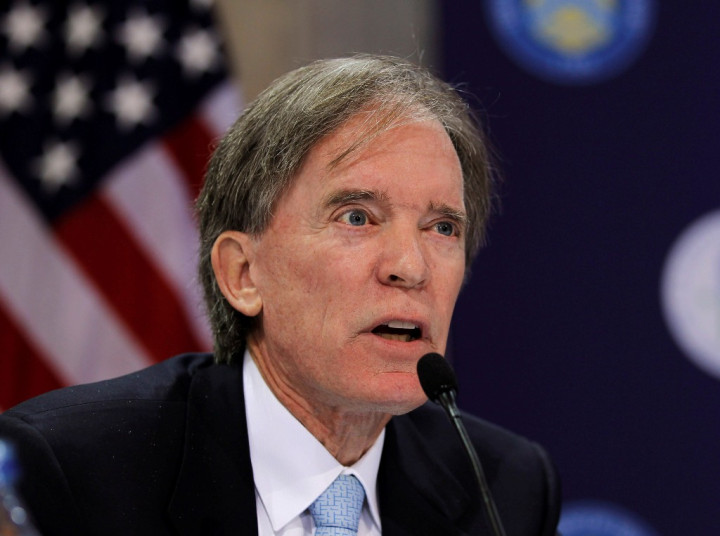 Janus Bond Fund has witnessed a significant inflow of investor money after renowned investment manager Bill Gross joined the firm, following his departure from the investment management firm he co-founded, Pimco.
Janus Global Unconstrained Bond Fund, managed by Bill Gross, attracted $66.42m (£41.3m, €52.4m) in net inflows in September, according to data released by fund-research firm Morningstar Inc.
Total net assets of the fund were about $79m at the end of September, representing a more than six-fold increase from $12.86m at the end of August.
The Morningstar data includes just two business days that Gross was running his new fund.
However, the amount represents less than 0.3% of the $23.5bn that investors withdrew from Pimco's Total Return fund following Gross's abrupt departure from the company.
The investors who withdrew money from Pimco remain doubtful about their next investment destination, according to industry experts.
Rival bond funds of BlackRock received a net $1bn inflow during September, while TCW Group Inc's Metropolitan West Total Return Bond fund saw $1.5bn of inflow, according to Morningstar. The largest fund inflow during the month was received by the Vanguard Total Bond Market Index fund at $2.1bn.
Janus Capital Group hired Gross on 26 September, when he announced his resignation from Pimco, a subsidiary of the German insurer Allianz with about $2tn assets under management.
The firm has been suffering from increasing fund outflows for the last 17 months, amid management shakeup and regulatory scrutiny of its businesses.
The Total Return fund managed by Gross has suffered record outflows amounting to $23.5bn representing more than 10% of its assets in the beginning of September.
The largest daily outflow occurred on the day of Gross's resignation from the firm. Outflows from Pimco are expected to continue in the coming months as investors have yet to decide whether to stick with the US-based asset manager.