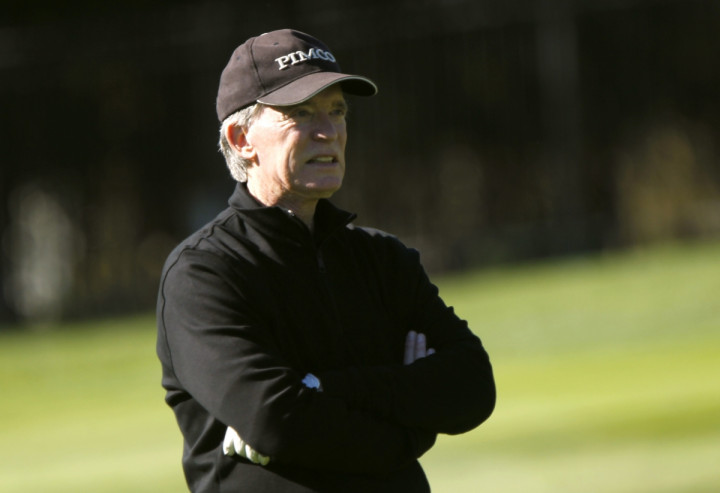 Renowned investor Bill Gross has said he is excited at his new "simpler role" at Janus Capital Group, and to "begin a new chapter of my career".
In his first monthly investment outlook to investors, Gross, who abruptly left investment management mammoth Pimco in September, said he chose Janus to avoid complexity of helping run a big firm.
"My first professional loves were markets, investing and competing in that framework. I want to return to a simpler role, completely focused on markets, investment performance and serving my clients," he said in the statement.
"It seems like a good time to turn away from the complexity of helping to run a huge firm."
"I expect my second life at Janus Capital to be a simpler sequel to my life at Pimco," Gross said earlier in a conversation with Janus's CEO Dick Weil that was broadcast on the firm's website.
In the outlook, he noted that he has had a twenty-year relationship with Weil, who previously worked as Pimco's chief operating officer.
"I am excited to work in a true partnership environment with people I trust. I want to help this team succeed. Most importantly, I want to continue to help clients achieve their goals. I am not ready to retire, so here I am," the 70-year old said.
Speaking about his departure from Pimco, Gross said he was disappointed over being forced to leave the group.
"Had there been a reasonable way to continue there, I would have stayed to my last breath," he said.
"Pimco is a great firm with lots of great people, and Allianz was a fine owner for many years. But slowly and with great hesitation, I came to understand that it was time for me to leave," he added, without elaborating on the exact reason.
Two sources familiar with the matter told Reuters that Gross was expected to be fired immediately from the firm he helped launch more than four decades ago.
Janus Global Unconstrained Bond Fund, managed by Gross, attracted $66.42m (£41.3m, €52.4m) in net inflows in September, according to data released by fund-research firm Morningstar Inc. Gross joined the firm on 26 September.
Total net assets of the fund were about $79m at the end of September, representing a more than six-fold increase from $12.86m at the end of August.
Pimco has been suffering from increasing fund outflows for the last 17 months, amid management shakeup and regulatory scrutiny of its businesses.
The Total Return fund managed by Gross has suffered record outflows amounting to $23.5bn representing more than 10% of its assets in the beginning of September.
The largest daily outflow occurred on the day of Gross's resignation from the firm. Outflows from Pimco are expected to continue in the coming months as investors have yet to decide whether to stick with the US-based asset manager.