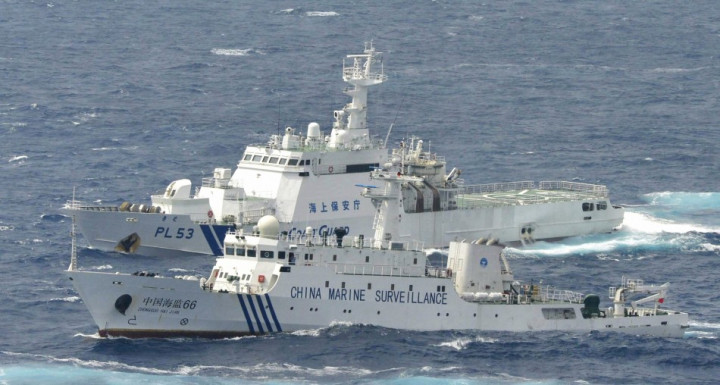 China is conducting a navy drill in the East China Sea near the disputed islands with Japan.
According to a Xinhua report, 11 vessels from the East China fleet and eight aircraft participated in the drills in conjunction with the country's marine surveillance agency and the fishery administration.
The drill is aimed at testing the patrol's tactics and emergency response mechanisms in the event of any threat to the sovereignty of China on its territories. Television footage showed a vessel, fighter jet and helicopters participating in the drill near the shore, away from the disputed islands and shipping lanes.
Earlier, Chinese warships were spotted by Japanese aircraft near the islands but China claimed its vessels, which were on routine marine duty, were harassed by foreign jets.
Japan recently bought three of the five disputed islands, known as Diaoyu in Chinese and Senkaku in Japanese, from their private owners.
The uninhabited islands, which are close to world shipping lanes, are believed to be rich in oil deposits and marine resources. Taiwan has also staked a claim to the islands.
The nationalisation of the islands by Japan has recently sparked violent protests across some parts of China forcing several Japanese companies to halt operations briefly.
China was also angered by the gesture of Japanese parliamentarians including cabinet ministers visiting the Yasukuni Shrine in Tokyo, a war memorial to honour the 14 Japanese wartime leaders convicted of war crimes and nearly 2.5 million war dead.