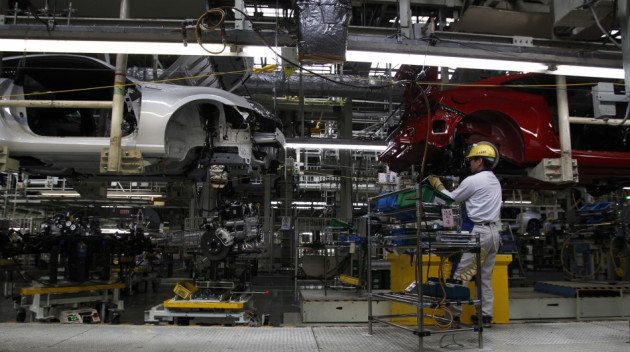 Japan's Diamond Electric Manufacturing has agreed to plead guilty and pay a criminal fine to the US Department of Justice as it becomes the 10th company to fall foul of the regulator's auto parts price fixing investigation.
The DoJ said that the Osaka-based company would pay a $19m (€14.5m, £12.6m) criminal fine in line with the price-fixing conspiracy during a period from about July 2003 to at least February 2010. The company is believed to have fixed prices of auto parts sold to Ford Motor, Toyota Motors and other companies.
The department claimed that Diamond Electric officials met other company officials in remote locations to allocate parts supplies to auto makers and fix the price quotes.
Prosecutors said that the company will cooperate with more information as it continues its probe. However, they did not provide the details regarding which Ford or Toyota car models might have been affected.
Diamond Electric apologised in a statement and said that it had created a compliance programme to ensure that there would not be a repetition of the same event.
"Through the compliance programme and strict new policies relating to pricing activities, Diamond Electric is committed to competing aggressively in a free and open ignition coils market around the world," the company said in a statement.
The DoJ also revealed that the executive officer of Sweden based auto-parts maker Autoliv has agreed to plead guilty in relation to fixing prices of seat belts sold to Toyota Motors. Takayoshi Matsunaga, the executive officer, will serve one year and a day in prison, as well as pay $20,000 in fines.
US Department of Justice's Ongoing Probe
The DoJ's auto parts ongoing investigation has focused on price fixing of products from instrumental panels, to steering wheels and air bags.
"The Antitrust Division and its law enforcement partners will protect American businesses and consumers from harmful price-fixing cartels and bring those responsible to justice," said Scott Hammond, deputy assistant attorney general of the Antitrust Division's criminal enforcement programme.
The US has spent more than two years probing the market and has reaped $800m in criminal fines. It has also prompted guilty pleas with many company executives, who have agreed to serve in jail.
The nine auto-parts makers who have already pleaded guilty include three Japan based companies: Denso, Yazaki and Furukawa Electric. Other six companies include Tokai Rika, Autoliv, TRW Deutschland Holding, Nippon Seiki, Fujikura and G.S. Electech.