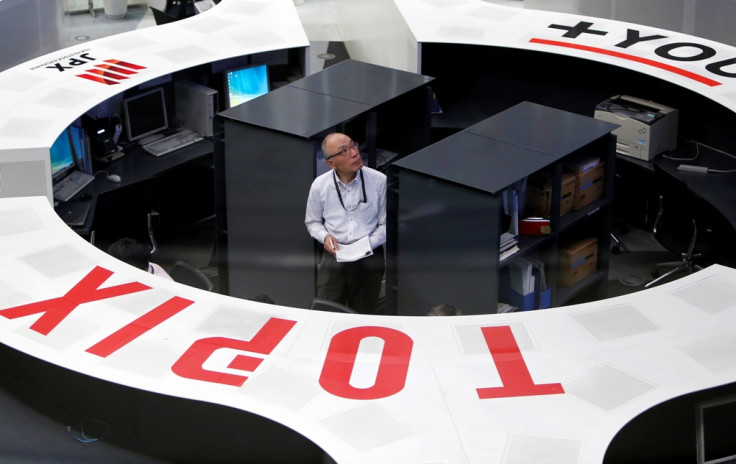 Japanese equities struck a 15-year high on 16 March, with financial and realty firms leading the rally, as market players bet on a steady improvement in the Japanese economy and on higher shareholder returns.
The Nikkei 225 share average finished 0.04% lower at 19,246.06 points, after hitting a 15-year intra-day high of 19,349, on a day when the Bank of Japan (BoJ) kicked off its two-day monthly meeting.
The benchmark index has gained 10.33% so far this year.
Shares in banks and real estate firms excelled as Japan is seen as one of the biggest beneficiaries of weak crude oil prices.
Bank shares gained 1.6%, the top performer among the Tokyo Stock Exchange's (TSE) 33 industry subindex.
Sumitomo Mitsui Financial Group gained 2.3% while Mitsubishi UFJ Financial Group added 2%.
Shares in property developers hit the highest level since January 2014.
Mitsubishi Estate added 1.4% while Mitsui Fudosan gained 1.2%.
Industrial robot maker Fanuc rose 0.6% to hit a new record high, following its 13.2% gain on 13 March.
Investors are more optimistic about increased shareholder returns after Fanuc, known for its limited engagement with shareholders, said last week it was considering dividend hikes and more dialogues with investors.
Market sentiment has also been supported by expectations that Japanese public investors, such as the $1.1tn Government Pension Investment Fund (GPIF) and Japan Post, will continue increasing stock investment
Analysts' take
Tristan Hanson, head of asset allocation at Ashburton Investments in London, told Reuters: "The market has been experiencing the best earnings estimate revisions of all the major markets. And I expect robust earnings growth to continue for the next 18-24 months."
Takashi Hiroki, chief strategist at Monex Securities, told the news agency: "Rises in bank and other domestic demand-oriented shares symbolises an improved confidence that the economy is getting out of deflation."
Capital Economics said in a note: "The economy seems to have picked up speed since the start of the year, and the ongoing spring wage negotiations will likely end with a sizeable increase in base pay. However, inflation has continued to moderate and may turn negative in the second quarter, jeopardising the [central bank's] success in lifting expectations of future price rises.
"We therefore still think that policymakers will announce more easing next month to signal their determination to reach the 2% inflation target."