Crude oil seen dropping to $40 or even $20 a barrel this year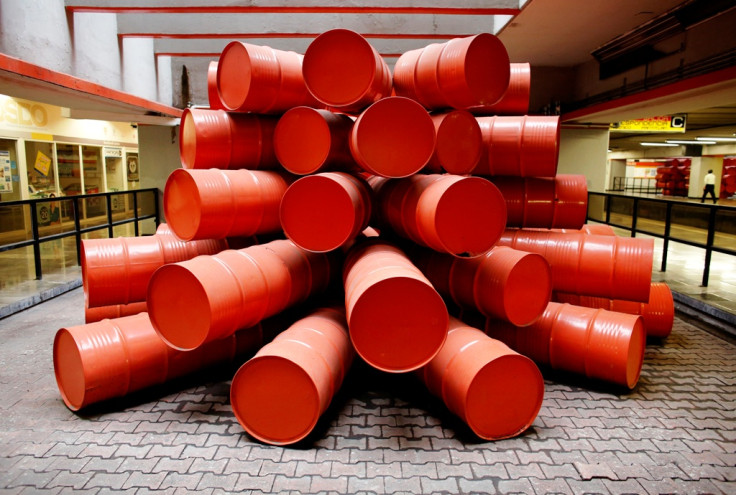 Traders and investors expecting the oil rout to give way to a V-shaped recovery could be painfully disappointed, according to a hedge fund manager who profited from falling oil prices in 2014.
The global crude oil supply glut and a dearth of storage capacity in the US, where crude inventories are at their highest level in over 80 years, could result in oil flooding the physical markets, hitting prices eventually, Doug King, the London-based CIO of the Merchant Commodity Fund, told MarketWatch.
King, who forecast in January that oil could test the $30 to $35 a barrel level, said he was confident of prospects for another push lower, to below $40.
The second quarter, he noted, is usually the weakest for demand.
King estimated that despite falling drilling activity in the US, oil production was around 1.2 million to 1.3 million barrels a day more than it was a year ago.
And on the demand side, King noted that China's economy, the world's second largest, appeared to be struggling, while a rising US dollar, a "headwind" for the US economy, had put pressure on emerging-market currencies.
Stubborn oil bulls
King also pointed to the stubborn oil bulls, the big speculators maintaining significant net long positions, or bets that crude prices will go up. Their bets have left the market more vulnerable to another downswing if and when they exit the marketplace.
King told the website: "I still believe we're going to go below $40 and you're going to have a look at the lows. I think it's going to happen faster now than people think.
"I look for facts. I look for the reality of production decline, and, today, we're not seeing it.
"I look at other commodity markets: the speculator is short Arabica [coffee], the speculator is short natgas futures. And in crude oil, he's [net long] long 300,000 barrels of WTI alone, and I think, God, just imagine if he went even. It would be a bloodbath.
"People who think this will be a V-shape [rebound] and off we go again will be mistaken."
The US April crude contract settled at $44.84 a barrel on 13 March while the Brent April contract finished at $54.67 a barrel.
Oil at $20?
King's comments follow warnings by analysts this month that crude oil could drop to $40 a barrel and, probably, to $20.
The strengthening greenback and economic weakness in Europe and China could drive crude prices as low as $20 per barrel, said Raoul Pal of The Global Macro Investor newsletter.
The dollar has been climbing against the euro and the yen. Pal, speaking to CNBC, said crude could still fall another 60% before the downturn is done.
Pal also said that falling prices could potentially push the US into a recession by the end of 2015.
Earlier, analysts at Goldman Sachs warned that oil prices will reverse their recent gains as global inventories begin to rise, with US crude likely to drop to $40 a barrel in the near-term.
Goldman added that Brent prices will also come under renewed pressure.
The Merchant Commodity Fund logged a 59.3% return in 2014, driven largely by bets that oil prices will fall.
© Copyright IBTimes 2023. All rights reserved.