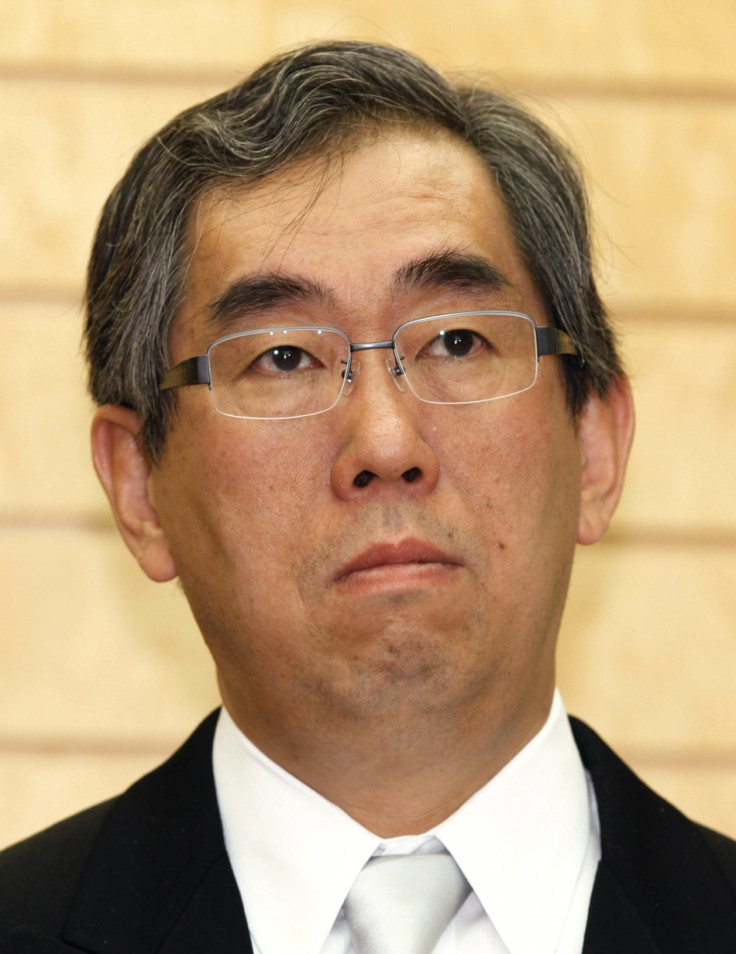 Japan's minister in charge of overseeing the reconstruction of the country's devastated north-east coast resigned on Tuesday, just one week into the job, amid criticism that he offended victims of the 11 March earthquake and tsunami in comments captured by TV cameras.
Ryu Matsumoto's resignation will undoubtedly anger Prime Minister, Kan Naoto,as the leader is struggling to pass legislation to fund Japan's biggest reconstruction project since the end of the Second World War.
Matsumoto came under pressure to quit after a TV station broadcast footage of a testy meeting on Sunday with Yoshihiro Murai, the governor of tsunami-hit Miyagi prefecture.
After Murai arrived a few minutes late, a visibly upset looking Matsumoto said : "When a guest comes to visit, do not call the guest in until you have arrived in the room. Do you understand?"
Matsumoto then suggested that such poor manners would not be tolerated in the self-defence forces [SDF], where young people were instead taught to respect their elders. Murai, a 50-year-old former SDF member, nodded and smiled nervously, the footage shows.
However the former minister made his biggest faux-pas when he warned Murai that the government would do nothing to help the region unless local leaders arrived at a consensus over post-disaster reconstruction.
Perhaps realising that he should not have made the comments so publicly, Matsumoto quipped to reporters in the room: "That was all off the record, OK? Understand? You write this up, and it'll be the end for your company." Unfortunately for Matsumoto, the journalists simply ignored him.
The tensed exchange between the two men rapidly appeared on YouTube where it has been viewed more than a million times, and became a trending topic on Twitter and Facebook.
In a separate meeting with Takuya Tasso, the governor of neighbouring Iwate prefecture, Matsumoto has apparently threatened to withhold funding unless local communities came up with workable reconstruction plans.
On Monday night, after the footage went viral, Matsumoto apologised and blamed his indelicate remarks on his blood type. "If I hurt the feelings of the disaster victims, I would like to apologise," he said. "I'm a type B and can have the tendency to be simplistic and straightforward at times.
"My intentions don't always come across perfectly. My wife called me earlier to point that out. I think I need to reflect on that."
The haematic reference, which might at first sound bizarre, is however not unusual in Japan, where many blood type is understood by some as defining one's personality.
Matsumoto's excuses, however, were not well received and seem unlikely to calm angered civilians and politicians.
Jin Sato, the mayor of Minamisanriku, a badly damaged town, said the comments had added to the anguish of residents already disheartened by the slow pace of rebuilding.
"I have been saying all along that this government has no sense of speed," he told NHK. "My frank opinion is that this resignation drama is another misstep."