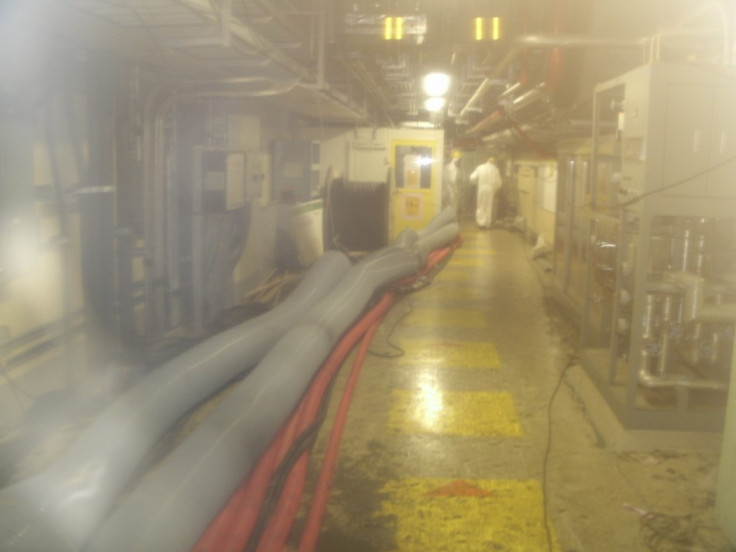 Tokyo Electric Power, better known as Tepco, has been at the centre of Japan's nuclear problems since the deadly earthquake and tsunami in March, as it failed to control a meltdown at its Fukushima nuclear plant.
Tecpo is now facing hundreds of billions of dollars in compensation claims and the company, once a cornerstone of the stock market, has now seen its shares fall by 92% in value.
During the company annual shareholder meeting, executives at the Tokyo Electric Power, operator of Japan's stricken Fukushima nuclear plant, apologised profusely as they faced angry shareholders for the first time since March's triple meltdown spilled radiation and brought the huge utility to the brink of ruin.
Despite tight security, at a central Tokyo hotel, when the 9,100 investors and the company executives assembled for the annual shareholder meeting, they had to face anti-nuclear activists who shouted and distributed pamphlets outside.
Many of the investors were themselves very angry, with one of them even telling reporters he told executives to "jump into the reactors and die".
"If this were a normal company, it would have collapsed already," Yuzo Miyazaki, 77, a retired Tepco employee who owns 700 shares as part of a company stock-buying plan told reporters outside of the meeting.
The investor then went on to explain how since the accident the value of his investment has fallen by 85 per cent.
Money and financial losses were not the only problem on the list of investors and managerial team however, as the environmental consequences of the still-unresolved meltdowns at Fukushima Daiichi power station, 240km north of Tokyo, are also at the top of their agendas.
Some have already announced they were ready to support a shareholder resolution, sponsored by anti-nuclear activists, which would force Tepco to close all 17 of its nuclear reactors permanently. However, as the anti-nuclear resolution is not yet supported by large institutional shareholders it is likely to fail.
Tecpo has until now been kept solvent by the Japanese government, which has pledged to cover the still unknown cost of compensating evacuees and other victims of the disaster and last month approved a scheme allowing the firm to repay the state over a decade or more.
Some polls have shown a majority of Japanese now favour a phased end to nuclear power, which is the source of about a third of Japan's electricity. The government of Naoto Kan, prime minister, has promised a comprehensive policy review.