Yen Turns Bearish Again as Tokyo Escapes G20 Criticism
The greenback set to return to the 33-month high of 94.47 yen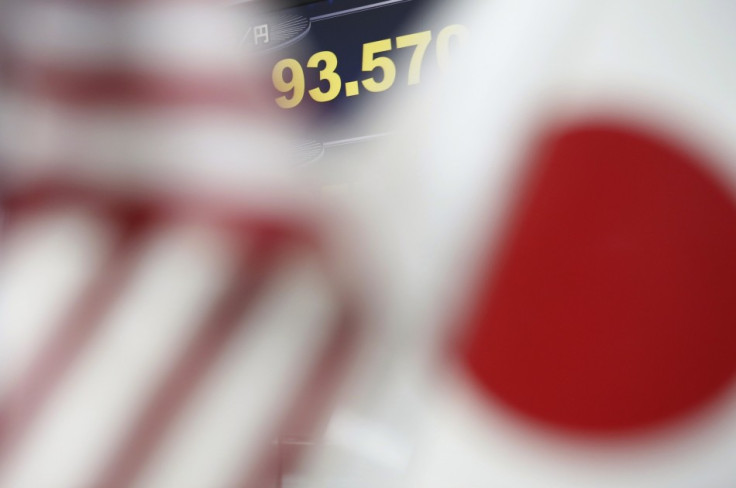 The yen began the week on a bearish note against the dollar after the G20 nations refrained from directly criticising Japan's aggressive monetary policies.
The greenback rose to 94.12 yen during the day, looking set to return to the 33-month high of 94.47 yen. The euro firmed to 125.45 yen.
The Japanese currency had showed signs of strength in the previous week, with the dollar falling to about 92.20 at a point as traders remained cautious of G20 criticism on currency devaluation.
"A lightly more nuanced tone in the G20 communique should reassure Japanese policymakers and the market by removing the risk of Japan being labeled as a currency manipulator," analysts at Barclays Capital were quoted by Reuters.
However, the finance ministers' broad agreement to refrain from resorting to foreign exchange devaluations for a competitive edge could limit Tokyo's capacity to provide verbal assistance to the yen. This could be a disadvantage to the Shinzo Abe-led Japanese government, which may now need to deliver on its promises.
"For Japan to push the JPY lower from here, we think that officials will need to execute their proposed monetary/fiscal policy actions (and to a greater extent than already priced in) rather than relying on verbal guidance," said Adarsh Sinha, FX Strategist at Bank of America Merrill Lynch in Hong Kong.
"This may well work over the medium-term but in our view increases the downside risk to USDJPY during the policy vacuum over the next month".
The yen had weakened about 15 percent over the past three months on the back of aggressive monetary easing optimism from Bank of Japan (BoJ). Now the focus is on the administration's decision on the next central bank governor. Abe is expected to reveal his nominee in the coming days.
According to a Reuters report that cited unnamed sources, former financial bureaucrat Toshiro Muto is the leading candidate to become the central bank chief and he is expected to accelerate stimulus steps to boost the economy.
© Copyright IBTimes 2023. All rights reserved.