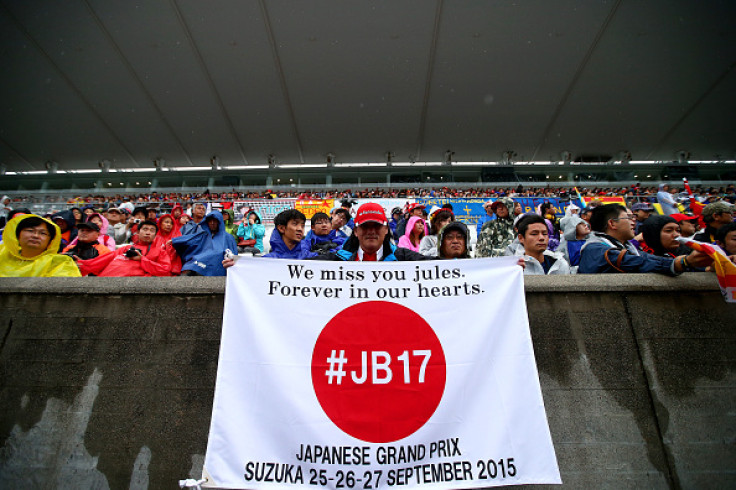 Its back-to-back F1 races and following an exciting race on Marina Bay Street, the F1 juggernaut has arrived at the much-loved Sukuza International circuit in Japan. This is a circuit loved by all drivers, with Sebastian Vettel calling it his favourite track.
It is a crucial race for Mercedes, after struggling for the first time this season at Singapore. They were unable to find reasons for their lack of pace and struggles during qualifying and the race, and keen to get back to winning ways.
Vettel has now won three races in his debut season with Ferrari and will hope that he can continue to be competitive for the rest of the season. The German has still not given up the fight for the title. A win in the previous race augmented by Hamilton's DNF has put him closer to the Drivers' world championship leader.
The weather will play a crucial role in deciding the winner of the race in Japan. But if Mercedes get back to the level prior to Singapore, it is difficult seeing any other winner apart from one of the Silver Arrows cars.
Where to watch live
The first practice session of the Italian Grand Prix starts at 2am BST (Friday), with Sky Sports F1 and Sky Sports F1 HD providing live coverage in the UK.
Real-time internet updates are available on the Live Timing section of the sport's official website. Live coverage of the second practice session starts at 6am BST.
Track Facts
Circuit name: Suzuka International Racing Course
First F1 Race: 1987
Circuit length: 5.807km
Number of laps: 53
Race distance: 307.471km
Lap record: 1.31'540 (K Raikkonen - 2005)
Most wins: M Schumacher (6)
2014 winner: Lewis Hamilton (Mercedes)
2014 pole: Nico Rosberg (Mercedes)
Drivers Championship review
Hamilton (252 points) suffered a DNF at Singapore in the previous race, helping teammate Nico Rosberg (211 points) close the gap to 41 points. However, he could not take advantage of his teammate's mishap due to Mercedes' lack of competitiveness on the tight and twisty street circuit.
Ferrari's Sebastian Vettel (203 points), on the other hand, was the big winner of the weekend after he closed the gap to the top with his third win of the season. He is now only eight points behind Rosberg in second and 49 points behind the Drivers' championship leader.
Kimi Raikkonen (107 points) has reclaimed fourth place in the standings from Felipe Massa (97 points) owing to his third-place finish, while the Brazilian has slipped to sixth after his teammate Valtteri Bottas (101 points) finished fifth to overtake him in the standings.
Red Bull drivers Daniel Ricciardo (73 points) and Daniil Kvyat (66 points) are in seventh and eighth places, respectively. Sergio Perez (39 points) is now in ninth place, ahead of Romain Grosjean (38 points). The Mexican has been impressive in recent races, and has scored points in each of his last three Grands Prix.
Constructors Championship review
Mercedes (463 points) are running away at the top of the table despite one of their cars struggling in Singapore, and are currently 153 points ahead of Ferrari (310 points).
Ferrari's lead over third-place Williams (188 points) has increased to 112 points after the Maranelo-based team's double podium finish. Red Bull (139 points) maintain fourth place, and are hoping to make inroads into catching Williams in third.
Lotus (50 points) have been usurped by Force India (69 points) after the Vijay Mallya-owned team continued their good form from previous races.McLaren-Honda (17 points) remain only ahead of the Marussia team and continue to struggle to score points.