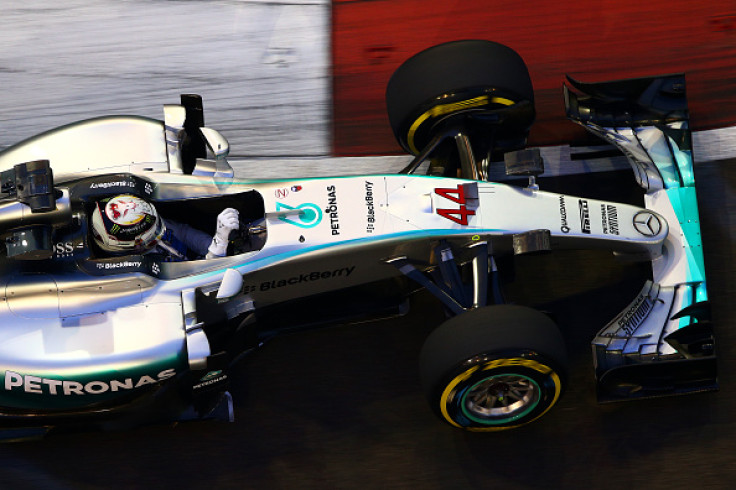 Mercedes is baffled by the sudden drop in performance - after dominating throughout the season - at the 2015 Singapore Grand Prix. The Silver Arrows team were for the first time this season beaten to pole position by Ferrari's Sebastian Vettel and the team was unable to explain the reason for their lack of pace at the tight and twisty street circuit.
The reigning World Champions were close to 1.5 seconds slower than Vettel's fastest time, which is surprising owing to their domination in previous races. Mercedes boss Toto Wolff was unable to pinpoint the exact reason for his team struggling, but ruled out tyre pressure changes as one of the factors.
"The moment we put the car on the ground on Friday in FP1 we seemed to struggle and have gone backwards over the weekend," Wolff is quoted as saying by ESPN F1. "There are a lot of factors which have an influence and we haven't really determined yet what the main contributor to that loss of performance is.
"I think it's a combination of the mechanical grip we have been able to extract from the tyre. The car hasn't changed and it's still a very good car aerodynamically and the engine hasn't changed," the Mercedes boss added.
Championship leader Lewis Hamilton was also puzzled by the lack of pace in the car, and admitted that it was the first time in his career that he was experiencing such a situation. But the Briton is confident that things will take change for the better in the races ahead as he feels that the decline was due to the special nature of the Marina Bay street circuit.
"I don't really remember another time in my Formula One career where something like this has happened and where we have not changed anything on the car and we are a second and a half down. I don't remember that every happening before. So this isn't a new experience for us, but I have no reason that it is going to continue for more races, it might just be track dependent," the reigning F1 world champion said.