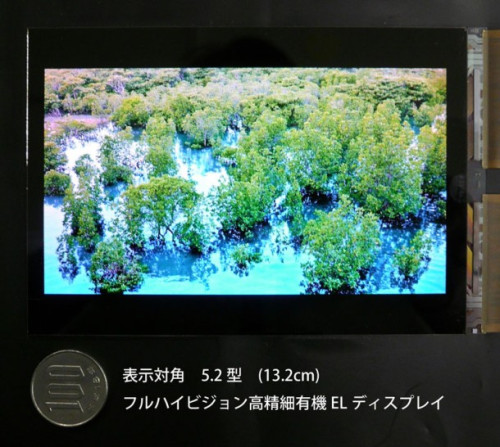 Japan Display Inc, the world's largest maker of digital displays for smartphones, is floating a multi-billion dollar initial public offering, which would be the largest by an Asian company so far this year.
The company (JDI), a key supplier of iPhone maker Apple, is expected to raise $4bn (£2.4bn, €2.9bn) from its IPO and is expected to pose stiff competition to its Chinese and South Korean rivals. Apple currently represents nearly a third of JDI's total revenue.
JDI noted that it would offer up to 140 million new shares in the IPO to raise about 170bn yen or about $1.7bn. The current shareholders will also take part in the offering by selling 213.9 million shares, bringing the total value of the IPO to $4bn.
Innovation Network Corporation of Japan is the largest shareholder in the company with a stake of 86.7%. Sony, Toshiba and Hitachi hold a 4.3% stake each in the company.
The company will set the price range on 3 March and a final price on 10 March, according to the terms of the offering. The company intends to use the proceeds to enlarge its production capacity and to develop new products.
The shares will start trading on the Tokyo stock exchange from 19 March. Nomura Holdings Inc, Morgan Stanley and Goldman Sachs Group Inc are helping as joint global coordinators for the offering, while investment banks including Bank of America Corp., Deutsche Bank AG and UBS AG will help manage the sale.
Easy Sell
Established on 1 April, 2012 by integrating Sony Mobile Display, Toshiba Mobile Display and Hitachi Displays, the company makes small and medium-sized displays.
JDI had received $2bn from a Japanese government-backed fund for its formation. The Tokyo-based company employs 6,200 people.
JDI may resonate well with retail investors, a person close to the deal told FinanceAsia.
The company managed to set itself apart from rivals by focusing on small-to medium-size screen production. In addition, its role as a major supplier to Apple would make it an easy sell, the person noted.
The higher demand for smartphones and tablets would continue to be the same, generating stable business for the company, according to the source.