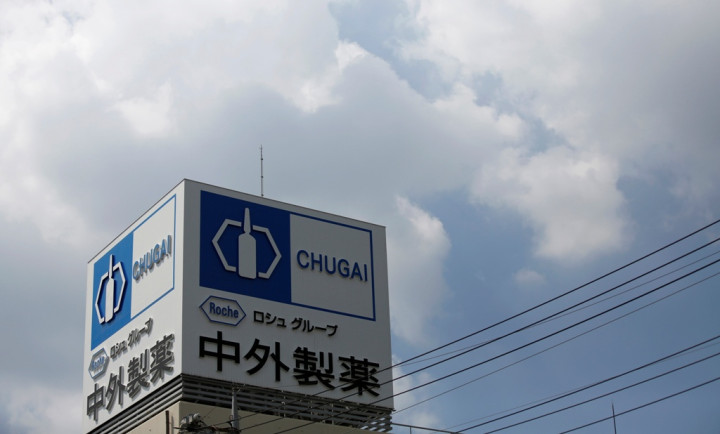 Stock in Japan's Chugai Pharmaceutical finished over 15% higher on reports that its majority shareholder, Swiss drug giant Roche, was eyeing the 40% stake in the Japanese firm that it does not already hold for some $10bn ($5.9bn, €7.4bn).
Chugai's stock finished 15.38% higher at ¥3,825 ($37.33, £22.39, €27.88) in Tokyo on 18 August, after rocketing a record high 20% in intra-day trade, even after Chugai denied it was "discussing" such a deal with Roche.
Barclays said in a note to clients that a $10bn deal will be hard to justify. Roche will hold on to an additional 200m Swiss francs ($220m) a year in shareholder payments, the British bank said.
European brokerage firm Kepler Cheuvreux said in a note that a $10bn price tag will be too expensive and "would hardly be exciting from a strategic perspective".
Kepler added: "We would be surprised if Roche was launching a hostile bid without trying to approach the Chugai board and attempting to find an amenable price for all,"
Chugai said in a statement: "On 16 August, 2014 (Japan time), there was a media report regarding Roche's intention to own 100% of Chugai shares. This report is not based on any announcement made by Chugai or Roche.
"Chugai is in no way in the process of reviewing any plan to become a wholly-owned subsidiary of Roche, nor discussing with Roche about such a transaction.
"Roche, as usual, is not commenting on any market rumors," the statement added.
The reported $10bn buyout represents a near 41% premium over Chugai's closing price on 15 August.
Roche-Seragon Deal
In July 2014 Roche agreed to buy US-based Seragon Pharmaceuticals, which specialises in breast cancer treatments and research.
Roche said its Genentech unit will pay $725m in cash for privately held Seragon, and could shell out up to another $1bn depending on the attainment of certain development benchmarks.
Seragon's development portfolio includes a breast cancer drug that is in the first phase of human trials.