Japan's exports jump on weak yen and better overseas demand
Trade deficit nearly halves to $5.61bn in December 2014.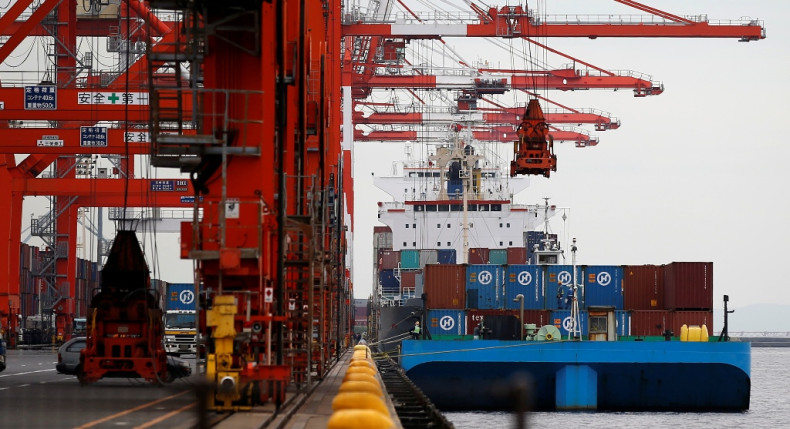 Japan's exports grew the most in a year in December 2014, boosted by a weak yen and better overseas demand.
The 12.9% year-on-year rise in exports in December marked a fourth successive month of growth, buoyed by shipments of cars to the US and of electronics parts to China, government data showed on 26 January.
Exports to the US jumped 23.7% in the year to December 2014, while those to China climbed 4.3%.
Shipments to Asia, which make up more than half of Japanese shipments, grew 11% on an annual basis in December. EU-bound shipments rose 6.8%.
However, imports rose less than expected, leaving the world's third-largest economy with a trade deficit for a record 30<sup>th consecutive month.
Overall imports rose 1.9% year-on-year in December against expectations for a 2.3% gain, as weak crude oil prices cut into the value of purchases.
That helped slash the December trade deficit by nearly 50%, from a year ago, to 660.7bn yen ($5.61bn, £3.75bn, €5.03bn).
Capital Economics said in a note to clients: "The trade deficit fell to the lowest level since June 2013 in December, and is set to narrow further as lower energy prices are still not fully reflected in import costs."
Factory activity in Japan showed sustained growth in December 2014, according to the results of a survey published earlier this month, indicating that domestic demand continued to recover after the nation fell into a recession in 2014.
The December PMI reading remained above the 50 threshold, which separates contracting activity from an expansion, for the seventh consecutive month.
For the full-year of 2014, Japan's trade deficit hit a record 12.78tn yen, primarily because of heavy imports of liquefied natural gas (LNG). Utilities burned more LNG to compensate for the loss of nuclear power as plants were shutdown for safety checks post the Fukushima disaster of 2011.