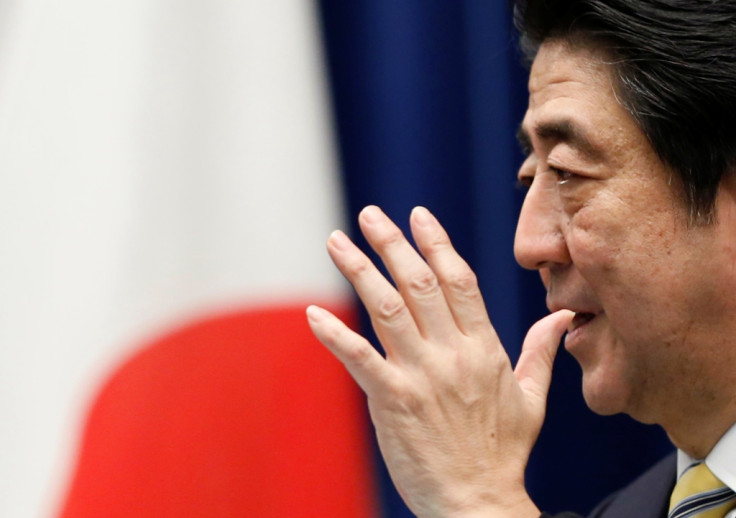 Factory activity in Japan showed sustained growth in December, according to a survey, indicating that domestic demand continues to recover after the world's third-largest economy fell into a recession in 2014.
The final Markit/JMMA Japan Manufacturing Purchasing Managers Index (PMI) reading stood at 52.0 in December, slightly lower than a preliminary reading of 52.1 and unchanged from the final reading in November.
The PMI reading has remained above the 50 threshold, which separates contracting activity from an expansion, for the seventh consecutive month.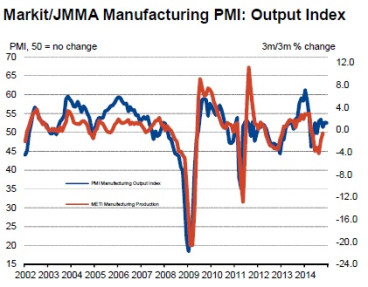 The output component of the PMI index was 52.5, less than a preliminary reading of 53.3 and slightly below 52.7 in November.
New export orders rose for a sixth successive month in December but at a slightly slower pace than in November 2014.
Amy Brownbill, economist at Markit, said in a statement: "Latest data signalled sustained activity growth at Japanese manufacturers in December. Production increased at a solid pace, supported by a further rise in new orders from both the domestic and international markets.
"As a consequence of the depreciation of the yen, upward pressures on input prices rose sharply, with input price inflation accelerating to an 11-month high."
Stimulus package
Japan, in late-December, approved stimulus spending worth $29bn, aimed at helping the country's regional economies and households with subsidies and merchandise vouchers.
Tokyo said it expects the package, worth 3.5tn yen ($29bn, £19bn, €24bn) to boost Japan's GDP by 0.7%.
Prime Minister Shinzo Abe instructed his ministers in November to put together a stimulus package for the country's regions in a bid to pull the Japanese economy out of recession.
The economy unexpectedly slipped into recession in the third-quarter of 2014 after a sales tax hike, in April 2014, hit consumer spending harder than expected, while exports were uneven for most of the year.