Japan announces record $812bn budget with more defence and welfare spending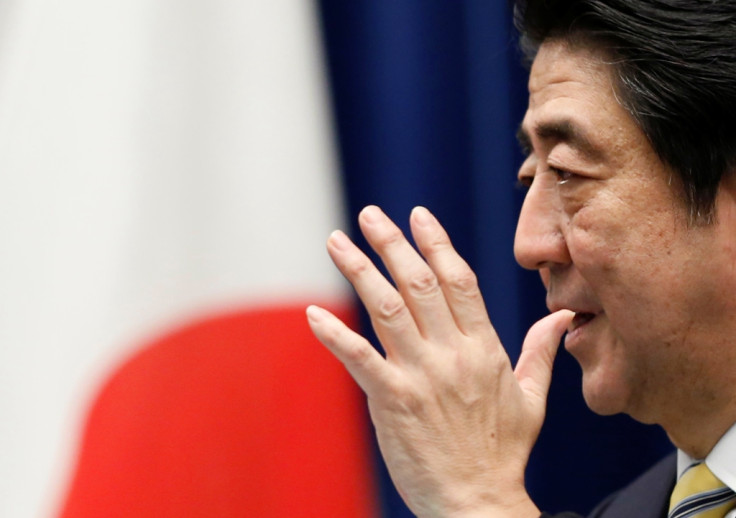 Japan has announced a record budget for the fiscal year starting on 1 April, spending more on welfare programmes and defence while cutting new borrowing.
Prime Minister Shinzo Abe's cabinet approved a 96.34tn yen budget ($812bn, £535.7bn, €687.5bn) for the next fiscal year, up from the ongoing fiscal year's 95.88tn yen budget.
The country expects a rise in tax revenue to a 24-year high of 54.53tn yen, primarily due to the country's sales tax hike in April. Therefore, it decided to cut bond issuance to a six-year low of 36.86tn yen, representing 38.3% of the budget.
The country is already suffering from a huge public debt that is above twice its gross domestic product (GDP).
"I believe the budget will contribute to achieving economic revival and fiscal consolidation at the same time," Abe said.
For defence spending, the country, which is engaged in a long-running maritime dispute with China, allocated a record 4.98tn yen. The money is expected to go towards patrol aircraft and vessels.
In line with the country's aging population, the budget allocated more funds to meet soaring welfare costs. Social security spending will account for about a third of the budget.
In order to encourage companies, Japan also intends to cut corporate income taxes by 2.5 percentage points in the fiscal year that begins on 1 April to 32.11%.
Japan is expected to have contracted 0.5% in 2014, and the government forecasts a recovery in 2015 with the economy growing at a pace of 1.5%.
© Copyright IBTimes 2023. All rights reserved.