Japan's population crisis worsens as women choose career over marriage, while many opt not to have kids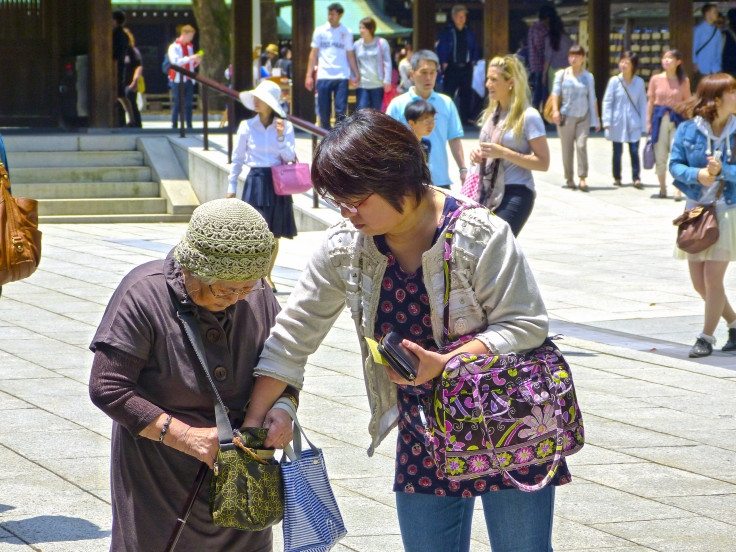 KEY POINTS
Japan is the world's third most expensive country to raise a child
The current birth rate is 1.34 (per a woman), well below the 2.07 that's needed to keep the population stable
The attitude of youngsters towards marriage and having children shifted in recent years
The Prime Minister of Japan issued a warning about the country's population crisis on Monday.
Fumio Kishida, the Prime Minister of Japan, stated that the country was "on the brink of not being able to maintain social functions" due to the falling birth rate.
The issue of declining birth rate in the country came into focus when the prime minister used uncharacteristically stern language during a recent address to parliament.
Kishida expresses concern about Japan's low birth rate
"Japan is on the verge of whether we can continue to function as a society," he said. During the 45-minute speech, he also added that it was a "now or never," movement and that it "simply cannot wait any longer."
"In thinking of the sustainability and inclusiveness of our nation's economy and society, we place child-rearing support as our most important policy," the prime minister added.
Kishida also mentioned that he wanted the government to double its spending on child-related programmes and added that a new government agency would be set up in April to focus on the issue of population decline in the nation.
"We recognise that the falling birthrate is a critical situation," said Yoshihiko Isozaki, a deputy chief cabinet secretary, in a briefing Tuesday.
"My understanding is that various factors are intricately intertwined, preventing individuals from realising their hopes for marriage, child birth and child rearing," he added.
Japan has one of the world's lowest birth rates
Japan is facing one of the world's major demographic crises. It has one of the lowest birth rates in the world. According to the Ministry of Health, the country recorded fewer than 800,000 births in 2022, which is 5.1 percent down from the year before. This will be the first time it has dipped that low since the country began record-keeping in 1899. Meanwhile, it also stated that the number of deaths rose 8.9 percent to 1.58 million for the same period.
The current birth rate is 1.34 per a woman, which is below the 2.07 that's necessary to keep the population stable. This means that there's a possibility that Japan's population could drop from 125 million to 88 million by 2065.
Japan has highest life expectancy
The country also has one of the highest life expectancies in the world. According to government data, in the year 2020, nearly one in 1,500 people in Japan were age 100 or older.
These trends show a growing demographic crisis with a rapidly aging society and a shrinking workforce due to not having enough young people to fill the gaps.
The cause of low birth rates in Japan
Japan is the world's third most expensive country to raise a child after China and South Korea, despite infamously stagnant wages.
According to experts, there are several factors behind Japan's declining birth rate. Some of them include the country's high cost of living, limited space, and lack of proper child care support in cities. This makes it difficult to raise children, causing many couples to opt out of having kids.
The attitude of youngsters towards marriage and having children have also shifted in recent years, especially during the pandemic, with more couples choosing against the idea of starting a family.
Experts point to several factors behind the low birth rate. The country's high cost of living, limited space and lack of child care support in cities make it difficult to raise children, meaning fewer couples are having kids. The couples in urban areas of Japan are also often far from extended families who could help support them in raising children. It could also be due to the economic stagnation and work pressure.
The reason Japanese women are choosing not to have children early
Women are choosing to marry late, which is severely affecting the childbirth rates in Japan.
In 2021, Japanese women earned 21.1 percent less than their male counterparts, nearly double the average gap in developed economies.
The issue that young women in Japan face is that having a child will jeopardise their career, cause them to suffer financially, and hamper their career growth.
According to Al-Jazeera, Chika Hashimoto, a 23-year-old graduate from Tokyo's Temple University, is not averse to having a family in the future, but nor is she jumping at the opportunity.
"It is definitely not my first choice. Fulfilling my career and enjoying my freedom is far more important than getting married and having children," she remarked.
Shifting demographics are a concern in Japan's neighbouring countries as well
South Korea recently broke its own record for the world's lowest fertility rate, with data from November 2022 indicating that a South Korean woman will have an average of 0.79 children in her lifetime, which is far below the 2.1 rate needed to maintain a stable population.
Meanwhile, in 2022, China's population fell for the first time since the 1960s, adding to the country's woes as it struggles to recover from the pandemic.
© Copyright IBTimes 2023. All rights reserved.