Manchester City manager Roberto Mancini has admitted defeat in his attempts to sign Athletic Bilbao defender Javi Martinez, Daniele De Rossi of Roma and Liverpool centre back Daniel Agger.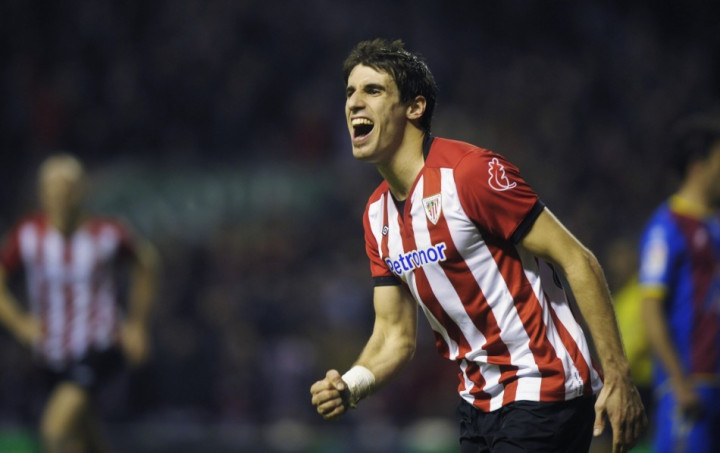 "We talked about Martinez. But it is a situation that is not easy because there are top clubs who want Martinez. De Rossi is difficult because he is a Roma. Agger? I don't think so," the 47-year-old said.
In any case, signing Martinez will now be very difficult, after reports emerged that the 23-year-old Spanish international could complete a €40m (£31.5m) move to Bundesliga giants Bayern Munich; the amount would represent a club record fee for the Germans, something they are not necessarily pleased about.
"FC Bayern have raised the bar and have the means. You have to admit this amount is madness [but] the board of directors has given the green light. I raise my hat to Bilbao for not giving in," an ESPN report quoted club chairman Uli Hoeness as saying. The report adds that Martinez would be willing to accept an approximate salary cut of €2m (£1.5m) to help the transfer go through. That could help the Germans save €10m (£7.5m) over the course of his five-year contract, something Hoeness has thanked the player for.
Back in Manchester, Mancini also denied rumours he had fallen out with City's football administrator Brian Marwood over the club's transfer policy. The Italian is understood to be frustrated at missing out on the likes of Robin van Persie and Eden Hazard to rivals Manchester United and Chelsea.
"What I said last time was not because I had a problem with Brian - I don't. But when you are a manager, you want maybe sometimes to buy a player quickly. At the same time I know it is difficult because the market is difficult. It was important to start with one (signing) and now it is important to think about the game on Sunday. Then we have about ten days until the end of the market and I think we will do (more business) - I am sure," FIFA's website quoted Mancini as saying.
City will welcome newly promoted Southampton to the Etihad Stadium in the two teams' season opener, scheduled for 4pm BST on 19 August.