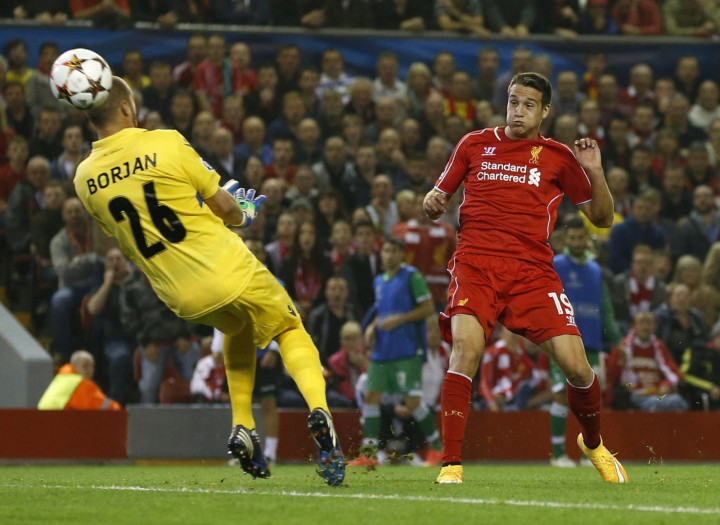 Liverpool summer signing Javier Manquillo has refused to blame the Reds' summer transfer spree for their failure to live up to expectations in the league this season.
The Spaniard, who is on a season long loan from Atletico Madrid, has mixed well with the squad but is not happy with their current performances, which have been average at best. Liverpool caught headlines last season when they stormed into the top four after a five year hiatus on the back of brilliant performances by Luis Suarez and Daniel Sturridge.
Suarez's departure and Sturridge's injury concerns left a major void this season which they are struggling to fill, in spite of the major transfer activity they completed in the summer. The Reds completed the signing of Mario Balotelli, Adam Lallana, Lazar Markovic, etc in quick succession, but the players have failed to live up to the desired level, leaving Liverpool in a limbo approaching midway through the season.
However, Manquillo is confident that his team can turn it around and that the results are not because of the change in system which was forced upon them due to the change in personnel.
"The results will come because we're working well. There are many new players, but it's no excuse. We will be at the level that Liverpool demands soon," Manquillo said.
"Liverpool is a big club like Atletico and has won five European Cups. Liverpool is an institution in European football and is a member of one of the best football leagues in the world," he added.
The Spaniard also talked about Steven Gerrard and the legend he is and how Brendan Rodgers is helping him relate with the team owing to his familiarity with Spanish.
"Gerrard's a legend here, and as each day passes by, you realise why. He helps a lot and is a great person. People have enormous respect for him," he stated.
"I'm adapting. It's one of the hardest things to do, but I have help. Jose Enrique and Suso are some of my guides here. The Spanish players get together often and we spend our afternoons together.
"Brendan Rodgers speaks Spanish and that has helped me and Alberto Moreno understand what he wants us to do," Manquillo concluded.