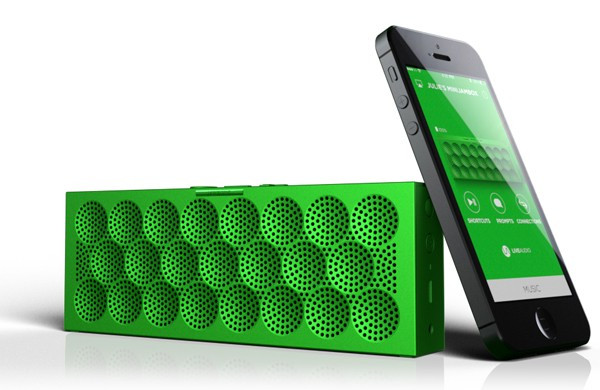 Key Features:
Nine colour options, five 'textures'
Price as Reviewed: £149 (available 16 October)
Jawbone Jambox mini
Bigger is not always better. That is the message Jawbone's head of channel and partner development, EMEA, Jorgen Nordin told me last week when he showed me the company's latest Bluetooth speaker - the Jambox mini.
He said that Jawbone essentially created the Bluetooth speaker market with the original Jambox and expanded its range with the Big Jambox in 2012. However Nordin believes that every other manufacturer is going in the wrong direction by making ever-bigger Bluetooth speakers and that Jawbone has designed a product that "revolves around your life" with the Jambox mini.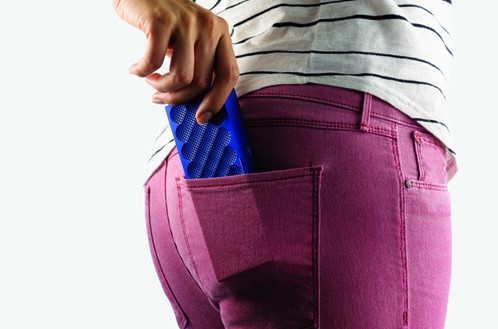 Nordin said that if you think about it, you are listening to some audio for most of the time you are awake, whether it is the radio, your phone, the TV or some music and that the portability of the Jambox mini enables "spontaneous moments."
The affable Swede mentioned using the mini while gardening and even in the breast pocket of his shirt while dancing at home with his wife. While the latter situation may never crop up for most people, I take his point.
Jambox mini: Design
Once again Jawbone's chief creative officer Yves Behar is the man responsible for the design of the Jambox mini. Behar sticks with the same design language which informed the original and Big Jambox products.
The Jambox mini is manufactured from a single piece of extruded aluminium which makes up both the framework and the face of the speaker. The product, though small, feels solid and there is no sign of fragility.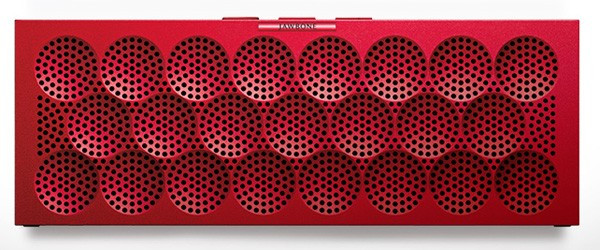 Measuring 154 x 58 x 25mm, the Jambox mini is certainly portable, though I question if anyone would carry this around in their pockets as Nordin claims. Having to carry this along with your smartphone andn wallet would leave very little room in your jeans pockets.
The more likely scenario is that the Jambox mini would be carried around in your handbag or backpack and used when meeting groups of friends to share music or videos.
The Jambox mini comes in nine different colours and five textures, though it is not possible to mix and match with particular textures mapped to particular colours. The red Jambox mini I was testing features a circular pattern for example.
The Jambox mini features over-sized buttons on the top, for volume control and a generic playback button which can be programmed for different uses, from skipping tracks to using Siri if connected to your iPhone.
With a comtemporary feel and textured aluminium front, the Jambox mini is like a piece of art and I think sits neatly in most living room set-ups.
Jambox mini: Features and Battery life
The Jambox mini allows you to connect to your devices in two ways. The first is through the 3.5mm headphone jack, using a supplied cable, but this is not really what the Jambox mini is about.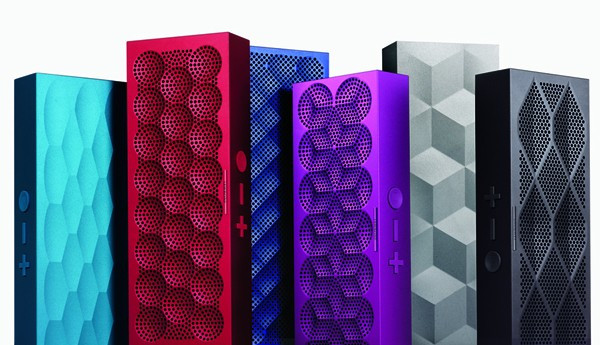 The second and more popular way to connect is using Bluetooth (version 4.0 which makes it more power efficient) and for the most part this works without a problem.
Simply long-press the pairing button on the side of the speaker to enter pairing mode and on your smartphone, tablet or laptop connect to the Jambox mini when it shows up in the list of Bluetooth devices.
As with most actions on the Jambox, a voice will let you know when it is in pairing mode and when it has successfully connected. While there is a nice female voice available as default, you can download other voices if you like - with the gangster my preferred choice.
The Bluetooth connection worked flawlessly for me during my time with the Jambox mini, using a number of smartphones and tablets (iOS, Android and BlackBerry 10.2) and laptops (Mac OS x and Windows) and the only time I had any problem was with playback from my BlackBerry Z30 - a problem I was unable to fix.
As well as making audio from your smartphone sound a hell of a lot better, the Jambox can be used as a much better speakerphone too, and I found it to be a great way to improve Skype calls, particularly if there is more than one person taking part on your end.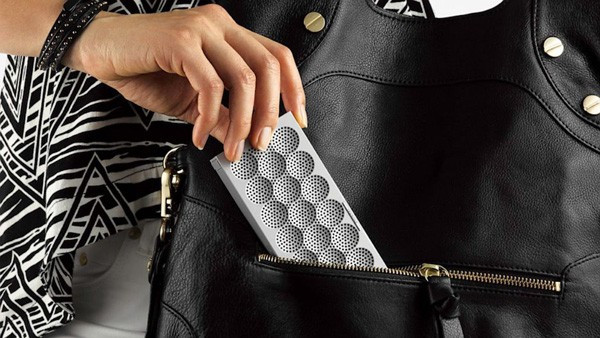 It will also allow you to interact with Siri or Google Now using the microphone located on the side of the speaker.
In terms of battery life, Jawbone claims it has kept the 10 hour playback time of the original despite shrinking the size of the speaker significantly. In my tests this seemed to pan out, though a lot of connecting and disconnecting, updating software and downloading new voices, did see battery life drop to around nine hours - though this is not typical use.
Thankfully Jawbone uses a micro USB port for recharging meaning if you can't find the supplied cable, you'll likely have another on hand somewhere nearby.
Jambox mini: Sound quality
Of course all that means nothing if the sound quality is not there - but it is. Jawbone has done an incredible job of producing a speaker of this size which can produce room-filling sound.
Nordin claimed that no matter what genre of music you are listening to, the Jambox mini will be able to make it sound good and for the most part he's right. The key is the aluminium casing which doubles as the face of the speaker and provides greater amplification helping the speaker's two drivers and passive bass.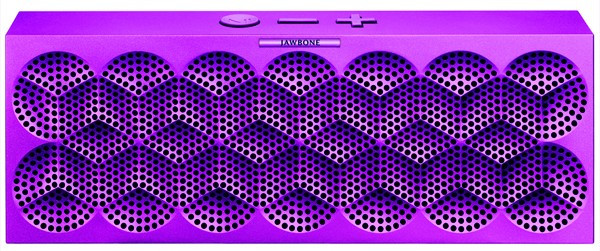 Even at highest volumes, there is little distortion with vocals/dialogue coming through clear and crisp. The only issue some may have is that the Jambox mini is just not loud enough, though as Nordin points out this is a simple matter of physics - if the speaker is smaller, the sound will not be as loud.
For bass fans, this is where the Jambox is a bit of a let down, and if you are looking for deep, booming bass you need to look elsewhere.
Jawbone has also introduced the LiveAudio feature with the Jambox mini, promising an "immersive, three-dimensional listening experience" which is designed for watching movies or playing videogames.
LiveAudio does produce a fairly large sound stage and for a movie like Lord of the Rings, brings it to life when watching on a laptop or tablet.
Jambox Mini: Value and Verdict
At £149 the Jambox mini is £20 more expensive than the original Jambox despite its smaller size, so it's not cheap. There are bigger and less expensive Bluetooth speakers out there, but that would be missing the point.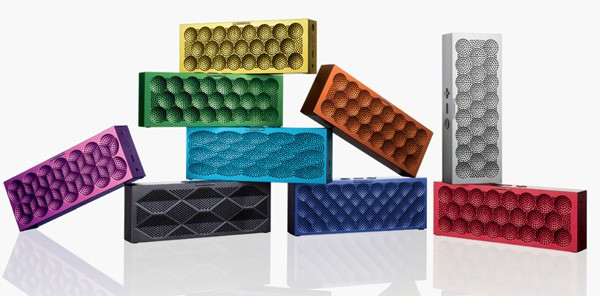 The Jambox mini is all about combining portability with great sound quality. This is designed to be a speaker you bring with you everywhere you go, not a speaker to power a big party.
Like all Jawbone products, you can see that a lot of thought and time has gone into producing the Jambox mini, with high design values and premium materials used throughout. While some will like a bassier, louder sound, for me this is the perfect portable audio companion, allowing you to get the most out of your Spotify or Google Music subscriptions.
Scores
The Good
Great design and build quality
Great sound quality for its size
The Bad