Jay Rodriguez and Morgan Schneiderlin Urged to Honour Southampton Contracts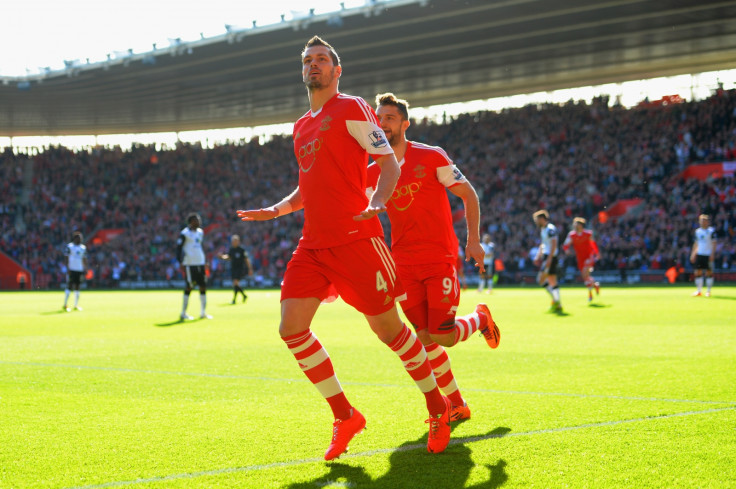 Southampton have repeated their stubborn stance regarding the future of Jay Rodriguez and Morgan Schneiderlin after chairman Ralph Krueger declared that neither player will be joining Liverpool or Tottenham Hotspur this summer.
The St Mary's club have suffered five high-profile player departures this summer, while former manager Mauricio Pochettino has joined Spurs.
Adam Lallana, Rickie Lambert, Dejan Lovren, Luke Shaw and Callum Chambers have all left the club, while Rodrgiuez and Schneiderlin have been the latest players linked with a switch to the higher echelons of the Premier League.
Liverpool's pursuit of Rodriguez has been sparked into action following the failure to sign Loic Remy as a replacement for Luis Suarez, with Brendan Rodgers looking at alternative targets.
Tottenham are also said to be interested in Rodriguez to calm their own attacking problems which has seen Emmanuel Adebayor struck-down by malaria during pre-season while Roberto Soldado endured a torrid first season in the Premier League.
Both Liverpool and Tottenham have suffered a blow in attempting to prise Rodrgiuez away after the England international was offered a new five-year deal to remain at Southampton.
Schneiderlin has also been linked with a move to Tottenham and has complained over Southampton's refusal to allow him to leave the south coast.
After seeing five players leave the club for pastures new, Krueger – who replaced Nicola Cortese as chairman in March – is unwilling to allow further players to leave at any price.
"He [Schneiderlin] is not leaving for any money," Krueger said.
"You will have these kind of situations all through the season. You will never have 25 players going, 'Yeah I love everybody here'.
"But when I sign a contract, the understanding I have is that I have to be prepared to fulfil that contract and anything else that develops needs to be a win-win situation. It was a win-win on those other situations for both sides."
"In all this most difficult of summers – which I believe never happened before and should never happen again – there is truly a lot of growth going on," the 54-year old added.
"We have been in control of this whole process. A crisis would mean we are not in control. You cannot begin a season with half of your starters disgruntled, that was clear to us so we needed to be willing.
"If a premium was hit, to let players go. We got our premium but we came to a clear conclusion that Morgan and Jay were not going to be sold. The goal is to be stronger at the end of the window than we were last season. Will that happen? I believe we have a really good chance of it."
"The fact of the matter is there is a strategy in place and that we clearly have Morgan and Jay in the centre, as a core players of building this squad going forwards. That is our strategy and we're going to stick with it. We are now on a building and not in a reducing phase."
Krueger has confirmed that Schneiderlin has not been punished for criticising the club on Twitter yet Tottenham's interest continues while Liverpool's need for a striker could see them continue to pursue Rodriguez.
© Copyright IBTimes 2023. All rights reserved.