Jennifer Lawrence and Liam Hemsworth: Hunger Games star made Miley Cyrus' ex-fiancé addicted to Vanderpump Rules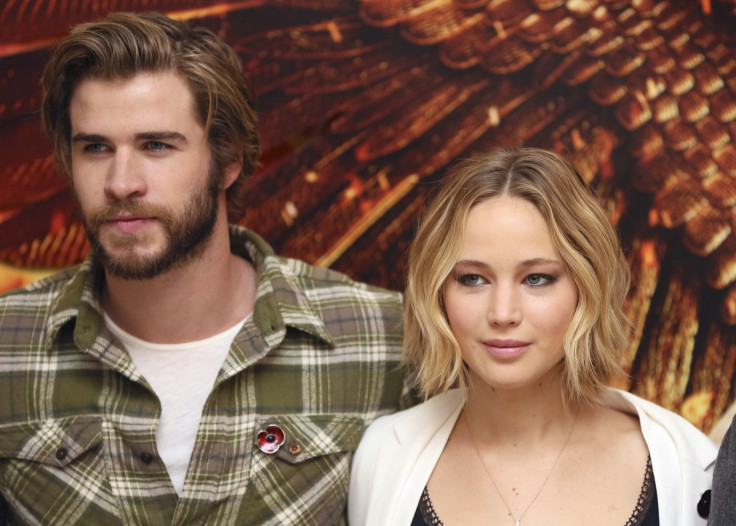 Oscar winning actress Jennifer Lawrence revealed that she got her best friend Australian actor Liam Hemsworth addicted to reality TV show Vanderpump Rules.
During the The Hunger Games: Mockingjay (Part 2) panel at the 2015 San Diego Comic-Con on 9 July, the 24-year-old actress, Miley Cyrus' former fiancé and Josh Hutcherson were asked how they would compare the intensity of Hollywood and show business to The Hunger Games.
"There are definitely crazy people in real life and in the hunger games," Hemsworth said.
"There certainly are. There's people in Hollywood that have crazy hair just like in the capital...I don't know," Lawrence said.
"I mean, I guess there's certain pressures but we don't really feel the—again, Josh Hutcherson, Liam and I live on our own island in LA so it's not like we're...I don't really feel the pressures of Hollywood. We're just kind of always at Liam's house in Malibu drinking wine. I got him hooked on reality TV," she added.
Though Hemsworth instantly replied with a, "No," Lawrence continued: "You love Vanderpump Rules. You do! It was Vanderpump Rules. He texted me weeks later and was like, Kristen and whoever used to date?"
Lawrence, Hemsworth and Hutcherson, who play Katniss Everdeen, Gale Hawthorne and Peeta Mellark respectively in The Hunger Games franchise, have grown extremely close while filming the movies.
Lawrence once admitted to Interview magazine that she is not happy about staying away from Hemsworth.
© Copyright IBTimes 2023. All rights reserved.