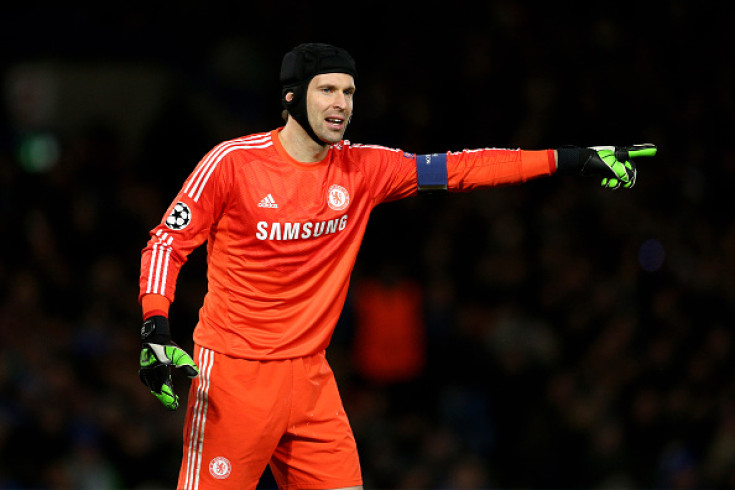 Former Arsenal keeper Jens Lehmann believes that Petr Cech has to keep his love for Chelsea aside if he has to harbour hopes of winning titles with Arsenal in the future.
The 33-year-old signed for Arsenal in the summer from Chelsea and is likely to make his debut against his previous club in the community Shield on 2 August. The Czech Republic international had fallen out of favour at the club with Jose Mourinho preferring to use Thibaut Courtois in goal over his experience.
The keeper signed for the Blues in 2004 and has won four Premier League titles, four FA cups, an Europa League trophy and the Champions League during his 11-year stint at the club. The Gunners will be hoping he can bring the same winning mentality to their club and banish their title drought.
Lehmann, who was part of the Invincibles squad who won Arsenal's last title in 2003/04, believes that it will not be all rosy for Cech in the beginning and that he has to dig deep to dispel the love for his former club and embrace Arsenal.
"Before you can have it in your heart to win titles again, you have to get rid of the love you had before. As a professional, he must get over [his relationship with Chelsea] and needs to know Arsenal want him to win things again for them," Lehmann told the Sun, as quoted by the Mirror.
"That is not an easy thing to get over psychologically... it can take a few weeks, even a few months."
The German also had kind words for Wojciech Szczesny, who will definitely lose his place in the squad following Cech's arrival. However, he urged the Pole to keep at it and practice harder to throw the Czech Republic international off his pedestal and make the number one spot his own yet again.
"It's disappointing when you lose your place. Wojciech has to work really hard and know that nothing else counts apart from performing hard on the training pitch and in games," the keeper continued.