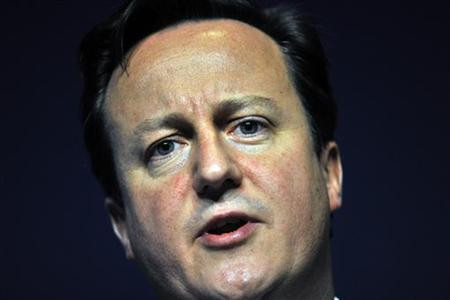 After drawing too much flak for making a negative remark about the public sector workers who walked out Wednesday, Jeremy Clarkson found some support from Prime Minister David Cameron.
In a TV interview, Clarkson 's friend and Boxing Day dining companion Cameron played down the incident by saying, "That's obviously a silly thing to say and I'm sure he didn't mean that. I didn't see the remark but I'm sure it's a silly thing to say."
Clarkson, the "Top Gear" show presenter, while appearing on the BBC's "One Show," said: "I'd have them all shot. I would take them outside and execute them in front of their families."
The remark was followed by thousands of complaints. While unions are seeking an apology, others have been asking the BBC to sack the host.
Labour leader Ed Miliband said Clarkson's remarks were "absolutely disgraceful and disgusting".
Clarkson issued an apology and the TV channel, in a damage control bid, has asked one of its most senior executives, George Entwistle, to sort out matters behind the scenes, The Guardian has reported.
The apology read: "I didn't for a moment intend these remarks to be taken seriously - as I believe is clear if they're seen in context. If the BBC and I have caused any offence, I'm quite happy to apologise for it alongside them."
The outspoken show presenter also told union leaders that his "shoot 'em" outburst had been taken out of context - and was simply a joke.
Unison's Dave Prentis said the unions were consulting to take legal action against Clarkson and called on the BBC to sack him.
TUC General Secretary Brendan Barber, reacting to Cameron's statement, said the jibe was "more than silly".
"If it was intended as a joke it was in pretty awful taste. If he wanted to confirm his caricature as an outlandishly right-wing figure, he has managed to do that."
Clarkson's comments did not do any good to the coalition as the relation between the government and the unions is already at a low, with the government's autumn statement announcing a 1 percent wage freeze for public sector workers in the coming years, in addition to unpopular plans for reforms of their pensions, leading the workers to walk out.