Jeremy Clarkson says he will miss Top Gear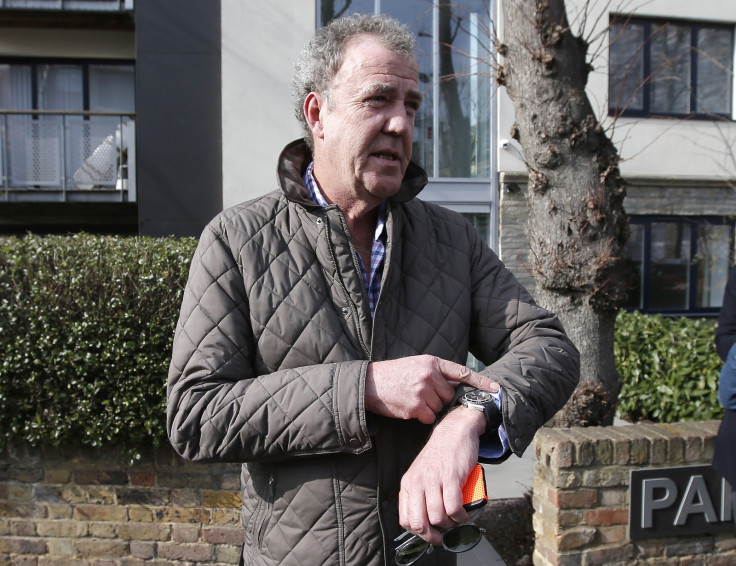 Former Top Gear host Jeremy Clarkson has said he will miss the show, in his first comment since he was dropped from the hit BBC program following allegedly assaulting on one of its producers.
Writing in his first column for the Sun since the BBC announced it would not be renewing his contract on 25 March, Clarkson thanked all his fans for their support.
"Heartfelt thanks to all those who have written to say how much they will miss me on Top Gear," he wrote on Saturday (18 April). "It's not as much, however, as I'll miss being there."
The outspoken presenter was suspended by the BBC on 10 March, following an incident with producer Oisin Tymon over a lack of hot food provided after a day's filming several days earlier.
Following an internal investigation, which stated Clarkson has carried out an "unprovoked physical attack" on Tymon, the BBC confirmed his contract would not be renewed.
Director-General Tony Hall made the decision after ruling "a line has been crossed" stating "there cannot be one rule for one and one rule for another".
More than one million people signed an online petition to reinstate Clarkson. After he was suspended by the BBC, The Sun did not run his weekly column until 18 April.
The paper told readers he was on holiday and "had not been been sacked".
Earlier this month, Clarkson pulled out of hosting the BBC satirical panel show Have I Got News For You?
The 54-year-old was lined up to present the show after being cleared to return to the BBC in other roles.
Jimmy Mulville, managing director of Hat Trick Productions which makes the current affairs quiz show, confirmed the news saying: "On reflection, Jeremy Clarkson has decided not to host Have I Got News For You. We fully expect him to resume his hosting duties later in the year."
© Copyright IBTimes 2023. All rights reserved.