The Director-General of the BBC is under protection by an elite squad of bodyguards after he received a death threat over the sacking of Jeremy Clarkson.
Tony Hall received a chilling email just hours after he confirmed that the Top Gear presenter would be sacked following a "fracas" with a BBC producer.
He and his wife Cynthia have been guarded round the clock at their at their £1.5 million Oxfordshire home after the BBC decided the "threat to kill" was 'credible' and alerted police.
A Scotland Yard spokesman confirmed the reports saying: "Police in Westminster are investigating an allegation of threats to kill. The allegation was reported to police on Wednesday, March 25. Inquiries continue. No arrests have been made."
According to the Daily Mail, ex-Special Forces personnel have been enlisted in the top-secret operation to protect Lord Hall, at a cost to licence payers estimated at more than £1,000 a day.
A security source told the publication: "There was a sudden urgency on Wednesday to find an eight-man security team to protect the Director-General of the BBC. A select group of close protection officers were approached and told that, as a direct result of the Top Gear punch-up and Jeremy Clarkson being sacked by the BBC, the DG had received a death threat.
"Some of the operation was visible, as a deterrent, while other bodyguards would have kept a very low profile."
It has been reported that the couple went to their second home in the West Country for the weekend after a turbulent week at the BBC since Lord Hall took over as Director-General in the wake of the Jimmy Savile scandal.
Clarkson is arguably the BBC's biggest star earning £1 million-a-year role as a presenter of the popular motoring show that has become a global success.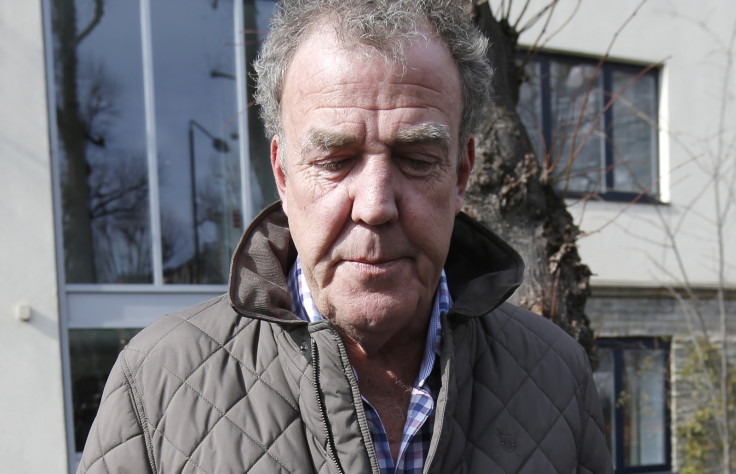 The incident which sparked the ongoing controversy involved an alleged altercation with a Top Gear producer over a hot meal.
The TV host is alleged to have lashed out at 36-year-old Oisin Tymon leaving him with a bloody lip and swelling after finding there was no hot food available at a hotel after a day of filming.
Despite a public petition to save the presenter, Clarkson was dismissed by the BBC's director general Tony Hall, who said "a line has been crossed".
On 25 March he confirmed that he would not be renewing the TV presenter's contract after an "unprovoked physical attack" on a Top Gear producer.
Tymon has also been subjected to death threats on social media after it was revealed the presenter had been suspended.
The producer has said he has no plans to prosecute Clarkson, while the presenter has urged the public not to direct their anger at Tymon, adding that he has "done nothing wrong."