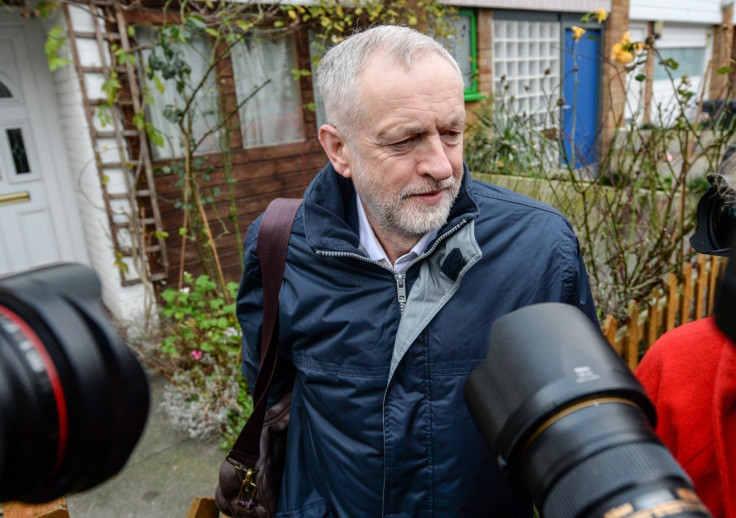 Jeremy Corbyn has hit back after he was criticised for losing his temper as reporters attempted to quiz the Labour leader over David Cameron's financial affairs amid the Panama papers scandal. A journalist from LBC Radio doorstepped the left-winger as he left his London home on the morning of Friday 8 April. "Thank you for coming here. I don't do interviews of any circumstances," Corbyn told the media pack.
Corbyn then seemed to put his hand over reporter Charlotte Wright's microphone after the broadcaster tried to ask if he thought the prime minister should resign, following Cameron's admission that he had profited from his late father's offshore fund, Blairmore Holdings.
"Put it away please," Corbyn protested. The incident sparked an online debate over privacy and politicians, but the Labour leader's office blamed the media.
"LBC made an aggressive attempt to interview Jeremy outside of his house and have since apologised," a spokesman for Jeremy Corbyn told IBTimes UK. When pressed further, the spokesman claimed Wright had made a verbal apology to the Labour leader.
LBC owner Global Radio declined to comment on the incident and Wright had not responded to a request for comment at the time of publication, while the National Union of Journalists (NUJ) also had not responded to a request for comment.
Corbyn is the chair of the union and has been a member of the NUJ's parliamentary group, alongside shadow chancellor and close ally John McDonnell. Meanwhile, the Labour leader's approval ratings surged on the back of the tax avoidance scandal.
A poll from YouGov, of more than 1,600 people between 6 and 7 April, showed that left-winger's net popularity rose from -34 in February to -22 in April as Cameron's ratings fell from from -14 in February to -24 in April.