Hacker Jeremy Hammond faces up to 10 years in jail for leaking sensitive Stratfor emails to WikiLeaks.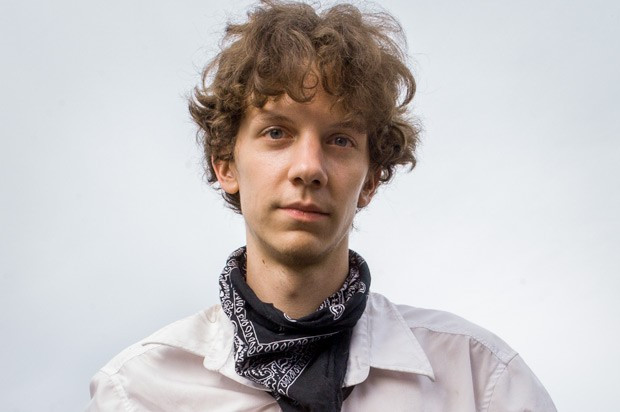 Hammond, 28, from Chicago has taken the unusual step of announcing his guilty plea on his own Free Jeremy Hammond website, saying it allows him to finally speak openly about his activities within Anonymous.
Hammond, who is pleading guilty to one count of violating the Computer Fraud and Abuse Act, says it is a "relief to be able to say that I did work with Anonymous to hack Stratfor, among other websites. Those others included military and police equipment suppliers, private intelligence and information security firms, and law enforcement agencies."
The Stratfor hack was reported in December, 2011 when Hammond and fellow Anonymous members stole email messages and credit-card data from global intelligence gathering company. Anonymous claimed to have gained access to the company's client list and used the credit card data to make donations to various charities totalling in excess of $1 million.
In February of 2012 WikiLeaks published over 900,000 Stratfor emails with Anonymous claiming it had provided Julian Assange's group with up to five million messages.
"I did what I believe is right"
In his statement on Tuesday, Hammond gave reasons why he took part in the attacks with Anonymous: "I did this because I believe people have a right to know what governments and corporations are doing behind closed doors. I did what I believe is right."
While Hammond is widely reported to be a part of the LulzSec off-shoot of Anonymous, he was never seen as a core member of this group and his first contact with the group apprears to have been after the attack took place.
After he had successfully broken into Stratfor's network, Hammond, who was known online as "anarchaos" , got in touch with the leader of LulzSec, Hector Monsegur (aka Sabu) and used his servers to store the stolen data.
Unbeknownst to Hammond and other LulzSec members, Monsegur was at the time working for the FBI, having turned informant when he was arrested at his New York home in June 2011.
Earlier this month four LulzSec members in the UK were senteced for their parts in attacks on the like of Sony, News International and EA.
Arrest
Hammond was subsequently arrested a week after WikiLeaks published the Stratfor emails and has been in prison for over 15 months now, spending some of that time in solitary confinement. He initially pleaded not guilty to the charge against him, but even after pleading guilty he faces the prospect of a maximum sentence of 10 years in jail.
Hammond addresses Monsegur's part in his arrest in his statement, suggesting there were issues with the "credibility" of his evidence.
Hammond says despite "numerous problems with the government's case" he decided to plead guilty to avoid an even lengthier prison sentence had he contested and lost the charges against him.
He adds that even if he had been found not guilty on this particular charge, he was likely to be charged with up to eight other offences around the US.
"If I had won this trial I would likely have been shipped across the country to face new but similar charges in a different district. The process might have repeated indefinitely. Ultimately I decided that the most practical route was to accept this plea with a maximum of a ten year sentence and immunity from prosecution in every federal court."
Hammond's twin brother, Jason, has started a campaign calling on Judge Loretta Preska who is overseeing the case to pass a sentence of time served. Judge Preska previously warned Hammond could face life in prison for the Stratfor leak. Sentencing is scheduled to take place on 6 September.