Jeremy Kyle floored by female guest after getting in the middle of warring sisters
Chat show host joked he had been let down by his security after the incident.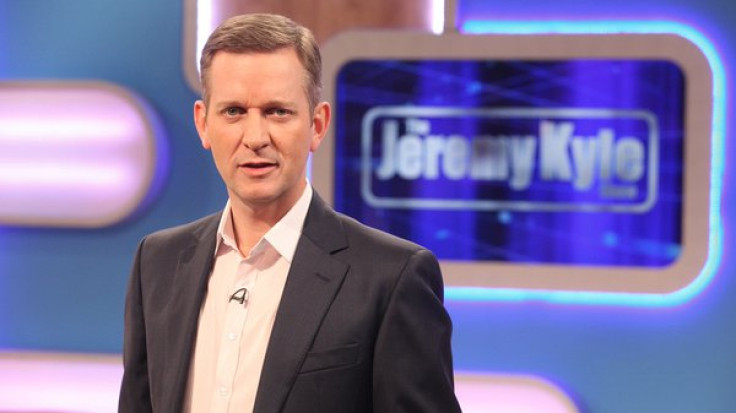 Jeremy Kyle has become the butt of jokes on social media after being floored on live TV. The 51-year-old controversial presenter was hosting the latest episode of his chat show when he got caught between two warring sisters, leaving him red faced.
The drama kicked off during a segment entitled 'I'll prove we're not sisters – can you prove you're not on drugs?' when 29-year-old Emma aimed to prove how wayward her younger sister Kelly had become. But before Kyle even had a chance to introduce his guests Kelly stormed on stage an appeared to go crashing into him.
Although the actual moment they collided was not shown, when the camera cut back to the stage Kyle was on all fours and being helped by security. The audience are seen erupting into laughter. Although he emerged uninjured, its safe to say his ego took a battering.
"I'm just back from holiday. I opened my mouth and get flattened by that," he ranted before calling out his head of security in mock rage. "Steve where were you! I'm supposed to be the reason this show stays together."
Kyle − who is used to his guest throwing punches − later admitted that his fall had left him "out of breath". However, his misfortune only provided viewers with the ammunition to mock him relentlessly on Twitter.
© Copyright IBTimes 2023. All rights reserved.