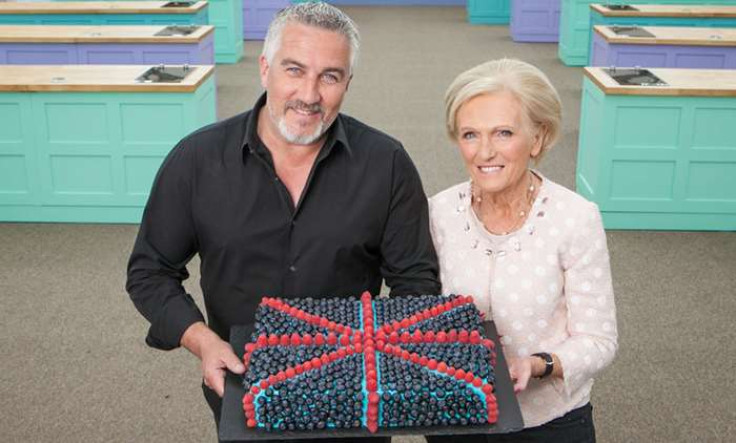 It's the grand final of The Great British Bake Off on Wednesday night and the last time viewers will see the show on BBC1 before the Channel 4 hop in 2017.
Presenters Mel Giedroyc and Sue Perkins are to host the final episode of the seventh series as the three remaining bakers compete to impress judges Mary Berry and Paul Hollywood and take home this year's trophy.
The final three challenges will see the contestants prepare perfect meringues – but in a twist, the recipe only includes one instruction. They must prove their worth in the most complex showstopper ever featured on the show, and it's sure to be a highlight as proud families, friends and former bakers gather for a picnic and behold the coronation of the winner.
So make sure to tune in at 8pm on BBC1 tonight – it's one not to be missed.
Other highlights from Bake Off Series 7...
Some of Val's quotes were the icing of the cake for this series. Especially when she claimed that her bakes sing to her. One of our favourite Val-isms: "I listen to my cakes and they're not ready. They sing! And they say "Not ready! Not ready!"


Val on the Bake Off

BBC

During the Showstopper-themed week, Val's epic Noah's Ark creation was a force to be reckoned with.


Val's Noah's Ark made quite the impression

BBC

Bake Off fans went into meltdown when Sue Perkins rubbed down the series' heart-throb Selasi Gbormittah with kitchen roll – sending female viewers into a frenzy.


Social media went into melt down when Sue Perkins rubbed down Selasi

BBC

The fact that the show's first vegan-friendly baker entered the contest was a sign of the changing times. Rav Bansal said in an exclusive interview with IBTimesUK: "I took part in a vegan challenge in 2014 which was supposed to be for two weeks, but eventually turned into six months. Although I am not a vegan now, I do have a predominantly plant-based diet."


Rav from series 7 of Great British Bake Off

BBC

A major highlight is when the whole gang come together for amazing snaps, check out a few of our favourites below.


Bake Off contestants go for dinner!

Twitter: @Tom_gilliford