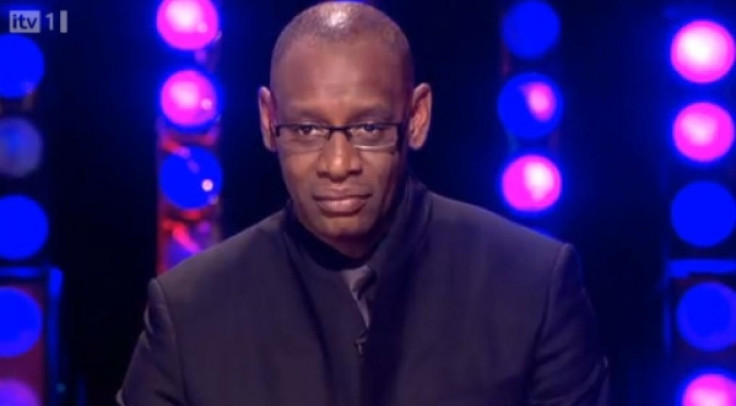 Shaun Wallace – more famously known as "The Barrister" on ITV's popular daytime show The Chase – has been fined £2,500 for wrongly advising a client in a "vigilante" case. He faced the Bar Tribunals and Adjudication Service after he represented Jamie McCarthy, 22, for a knife attack in 2013.
The 56-year-old television star – who is one of the "chasers" competing against contestants on the show hosted by Bradley Walsh – was found to have failed to properly advise the knifeman.
His client McCarthy, from Borehamwood, Herts, stabbed Lisa Sapsford twice in the side after he and his mother, Tracey, tried to track down Mrs Sapford's son over a perceived grievance.
McCarthy was jailed for nine years after admitting to wounding with intent to cause grievous bodily harm and possessing an offensive weapon.
McCarthy's mother Tracey, 45, admitted affray and was jailed for 18 months. McCarthy then went to the High Court in July 2015 alleging his case was "incompetently prepared by his trial representatives" which pointed at The Chase star.
Lady Justice Hallett heard during the appeal hearing that the television star "would wear casual clothes and pop in sometimes unannounced." Regarding Wallace's actions, it was said that "he would peck Tracey McCarthy on the cheek and hug the applicant. On occasion he smelled of cannabis and put his legs up on the sofa."
Wallace "rejected the allegations of unprofessionalism, undue informality and association with cannabis."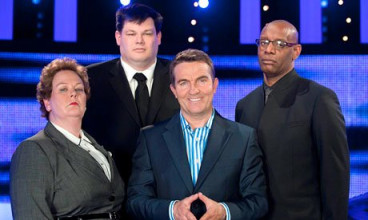 McCarthy also claimed that at the time "the lack of formality left him feeling confident" and that Wallace initially advised that he could potentially face a sentence of 18-24 months and that his mother Tracey would not be jailed.
He was subsequently sentenced to a total of six years after the wounding with intent charge was reduced to a lesser offence and his mother was also imprisoned.
During the tribunal, on 25 October, Wallace accepted that his decision to hold pre-trial conferences with McCarthy without a solicitor present constituted professional misconduct.
The Mirror reported that James Counsell, for the Bar Standards Board, said: "It ought to have been obvious that the case against this defendant was strong" and that "no reasonably competent barrister, looking at the evidence provided by the complainant, could have come to any other conclusion."
It was said that Wallace held a total of four conferences with McCarthy before the trial and that "at no stage did he make notes of what was discussed at these meetings or the advice given, nor did he contact his instructing solicitors." He had also assured McCarthy that he had a "good defence", the hearing was told.
Wallace allegedly "arrived only minutes before the hearing was due to start" on the first morning of the trial. McCarthy later told the Court of Appeal that he "felt rushed, extremely emotional and pressured" into changing his plea to a lesser offence of wounding.
Wallace agreed "that, despite professional rules, he did not obtain his lay client's endorsement of his brief when the applicant changed his plea and he made no written record of that or any conference."
The QC representing Wallace, Martin Forde, apologised on behalf of the TV star "to the profession as a whole." He stressed that his client's actions were "uncharacteristic."
Forde said: "It was always accepted by my client that he did see his client out of the presence of a solicitor. That was ill advised," before adding that Wallace "went the extra mile seeing him in a home setting at a weekend."
Wallace was fined for holding conferences with a client without a solicitor present, for failing to adequately explain the strength of the prosecution's case, for failing to record his client's guilty plea, and for failing to ensure his client understood the charge he was pleading guilty to.
Alan Steinfield, QC, who handed down a reprimand and a £2,500 fine, said: "We believe those are proportionate to the matters that occurred and will serve, not just as a warning to Dr Wallace, but as a sign from this disciplinary tribunal that this sort of conduct is not to be repeated in the profession at large."
Wallace has a total of 21 days to appeal against the decision and a further 28 days to pay the balance of the fine.
IBTimes UK has reached out to Wallace's rep for further comment.