Jermain Defoe has become a vegan in order to prolong his career as the Sunderland striker attempts to convince Gareth Southgate he is worthy of a place in England's 2018 World Cup squad. In the absence of Tottenham Hotspur's Harry Kane and Manchester United captain Wayne Rooney, the 34-year-old netted his first international goal for over four years in the World Cup qualifying win over Lithuania.
Defoe marked his first appearance for three-and-a-half years with his 20<sup>th Three Lions goal; with Southgate later admitting he would consider him for selection both for the next qualifier against Scotland in June and Russia 2018 next summer. Kane is the only English player to have netted more Premier League goals this term, with Defoe scoring 14 times for the relegation threatened-Black Cats.
In order to remain in Southgate's thinking, the former Portsmouth, Tottenham and West Ham United forward has adopted a diet that prevents consumption of foods that come from animals, including dairy products and eggs. Defoe has also implemented cryotherapy and massage in order to give himself an edge over his rivals and ensure his career does not fizzle out.
"The way the game has gone, the demands on the players are so high given the intensity of games but, with advances in sports science, if you do things right and look after yourself then you have a chance," he said, according to The Guardian. "The key thing for me is recovery, giving yourself the best opportunity to perform in the next game, and I seem to have got that down to a T. There's a lot of things I do away from training and away from match-day that help me perform, so I'll just keep doing that.
"I have a better understanding of my body now. When I'm at the club I know what days I need to have a rest day. Everyone knows I do a lot of that cryotherapy stuff. It's not enjoyable but it's a matter of trying to do it like you're loving it. Everyone wants to feel fresh in the game – there's no better feeling – so I just make sure I'm doing the right things and trying to tick every box: cryotherapy, massage, eating the right things. I'm trying to turn vegan. That's a funny one because, when I go to my mum's, she's got every kind of meat you can imagine out on the table.
"I think I've managed [to adopt veganism] successfully. My girlfriend suggested I gave it a go. Well, she said to me: 'You've got to do it', and she's always showing me documentaries on it. It's always nice to have someone around you who helps you and drives you on and wants you to do well. I don't find anything hard to give up, as such, because I know the feeling scoring goals gives me. So, while getting in an ice bath isn't nice, I just think: 'You know what? I'm going to do this and be rewarded.' It's hard but in another way it's easy because all I want to do is play well and score goals."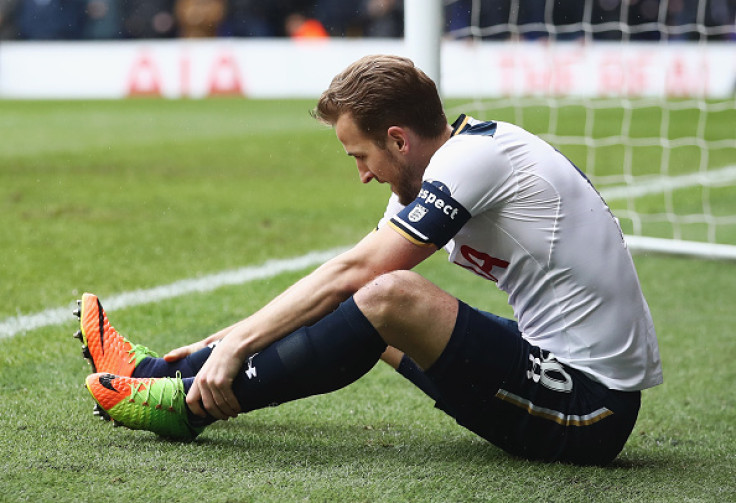 Defoe appeared destined for a place at the last World Cup in 2014 before making a bizarre January move to Major League Soccer side Tornoto FC. He was therefore left out of Roy Hodgson's squad – placed on standby – with Rooney, Kane, Daniel Sturridge and Danny Welbeck selected ahead of him.
Southgate has warned that Defoe, whose Sunderland side look destined for relegation with seven points separating them from safety with 10 games remaining, could be overlooked if he is not playing top-flight football next term. The forward does not regret his spell in the MLS and feels Roy Hodgson's selection policy meant he was never properly appreciated.
"In terms of fitness and fatigue towards the end of games, I still feel good," he added. "I'm trying. I still enjoy training, the buzz is still there and I just want to try to play as long as I can. So I do the stuff that will give me the best opportunity to perform and score goals.
"Even when I joined Toronto, I never once thought: 'I'm going to retire from international football.' That move was something I enjoyed and have no regrets about. I'd never given up on England. In my mind I've always tried to be realistic but with the previous manager [Roy Hodgson] I didn't feel like I was going to get an opportunity.
"I was scoring goals, especially last season, and I wasn't selected for the Euros, so it was heart-breaking because I felt I'd done enough to be involved, if only just to be with this bunch of players and have an opportunity to play with this sort of quality. But I didn't get even a five-minute phone call. I found out the squad on the telly. But Gareth phoned me and, as a player, you appreciate that."