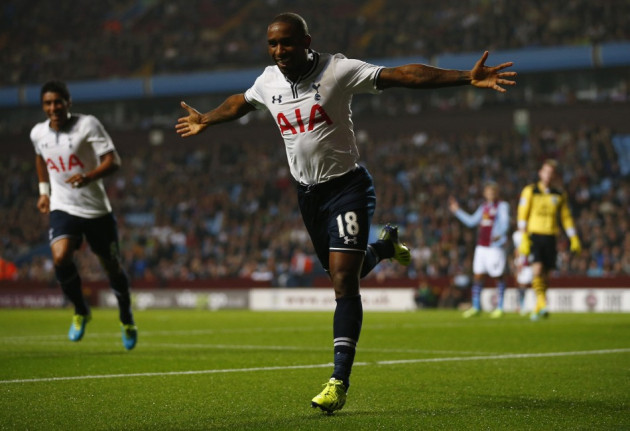 England striker Jermain Defoe has expressed his regret over the manner in which he joined Tottenham Hotspur from West Ham United in 2004.
Defoe was among a number of graduates from the much-famed Hammers academy which also produced Rio Ferdinand and Frank Lampard, both of whom have gone on to captain England.
The former Bournemouth loanee spent five years in the West Ham first team before making the natural step up to join Tottenham for a reported £7m fee.
And speaking to ITV4's 'Sport Life Stories', Defoe admits the manner in which he left Upton Park still leaves a sour taste.
"It was a massive mistake," Defoe said. "I didn't really want to do it.
"We're talking about leaving the club I was in love with at the time because I came through the youth system with my friends, the fans loved me there. They were brilliant - every game they sang my name.
"The person who represented me at the time said, 'You need to hand in a transfer request and get in early because all the lads are going to leave'.
"I remember going in and I was so nervous," the 31 year old explained. "It was [then-West Ham chief executive] Paul Aldridge and I gave him the letter and he said, 'What's this?' And I said, 'It's a transfer request'. He looked at me as if to say, 'Are you kidding?'
"The backlash was crazy. I felt like I was on my own and people were absolutely abusing me.
"To this day I can imagine West Ham fans look at me and think, 'Who does he think he is? How can you do that? You're a Judas'. And it's quite sad really because I can honestly say I still love that club."
Since moving to White Hart Lane, Defoe has become Tottenham's fifth highest ever goalscorer across two spells at the club, while his goal against Sheriff Tiraspol saw him draw level with Martin Chivers as Spurs' highest scoring player in European competition.
Despite leaving West Ham for pastures new, Defoe has seldom been first choice in either the Tottenham or England attack and is currently playing second fiddle to Roberto Soldado since the Spaniard's move from Valencia in the summer transfer window.